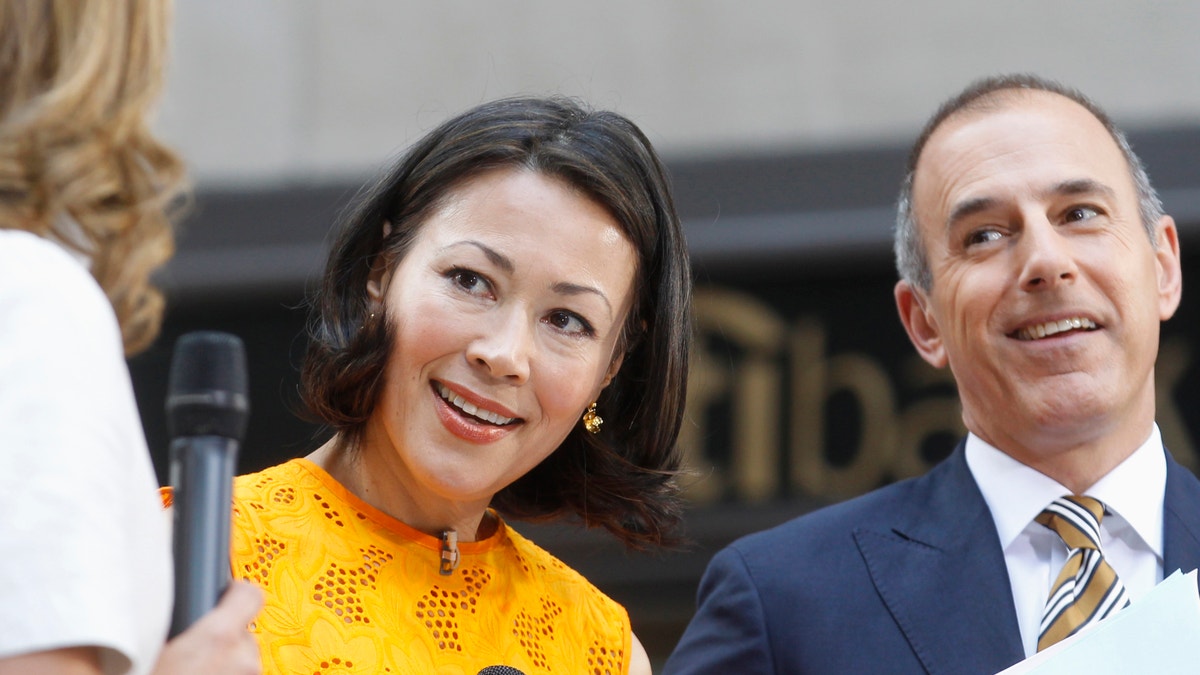 NEW YORK – NBC is fighting back after a report surfaced claiming that Ann Curry's contract with the network was not being renewed.
The Peacock network told FOX411 that claims that Curry and the network were parting ways are totally false, and in fact the veteran reporter has an exciting project in the works.
"This is completely untrue, and, as a matter of fact she is going on a big assignment for NBC News this week," a rep for NBC told FOX411.
We reached out to NBC after Radar Online posted a story on Monday claiming that Curry was kaput, and her time and NBC was coming to an end.
Curry was memorably ousted from her job as a "Today" show co-anchor in June 2012. Curry had been brought in to replace Meredith Vieira in 2011, but her time on the "Today" couch was short-lived, and she then became the National and International Correspondent for NBC News and the Anchor at Large for the "Today" show.
Curry's dismissal was a tough-to-watch moment for TV fans, who saw her tearfully bid farewell to the morning show. In the wake of her departure as a co-anchor, many blamed Matt Lauer, as reports surfaced that the fellow "Today" star wasn't a fan of Curry.
Following the Curry debacle, longtime competitor "Good Morning America" pushed in front of "Today" in the ratings race. The morning show has been struggling to get its frontrunner status back ever since.
Last week, the Hollywood Reporter revealed that the "Today" drama may become a Lifetime made-for-TV movie. The site reported that Lifetime was in negotiations to adapt the book "Top of the Morning: Inside the Cutthroat World of Morning TV" into a film.