Natasha Bure: God has blessed me with many opportunities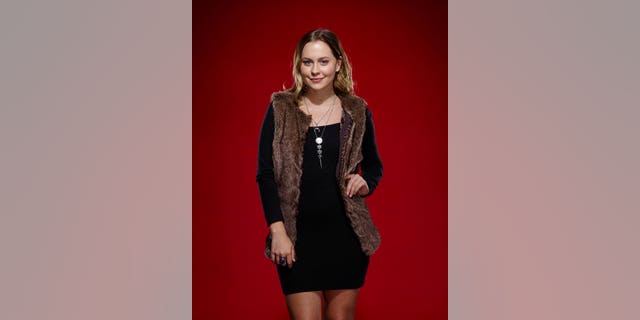 NEWYou can now listen to Fox News articles!
Natasha Bure stepped out from behind of her famous mom's shadow when she auditioned for season 11 of "The Voice."
The daughter of "Full House" star Candace Cameron Bure found her own voice when she joined Team Adam. However, the 18-year-old's time on the reality competition series came to an end on Monday when she lost to Riley Elmore during the Battle Rounds.
"The experience was pretty incredible, I mean I never thought I would do a show like 'The Voice,'" Bure told FOX411. "I had a super open mind auditioning which was insane and then being able to work with Adam [Levine]...it was a crazy experience."
Despite losing her spot on the competition to Elmore, Bure says she could not be happier for her former teammate and "best friend."
"We FaceTime like every single day," Bure said. "Riley and I are literally best friends -- there's nothing more to it, sadly for everyone that's been asking."
While the recent high school grad is busy focusing on her music career, she hasn't ruled out acting.
"I'm definitely into acting. I did acting when I was little -- commercials here and there... I took a break for a bit to figure out what I wanted to do, and right now I'm just pursuing music."
The aspiring singer said her mom has been a big help in guiding her through the entertainment industry, having been in the spotlight since she was 11.
"[My mom] has given me lots of advice and I really cherish her words and everything she tells me," Bure told us. "She has so much experience in the industry and has done very well for herself so I love her advice. She always tell me to work hard and stay humble and whatever I do, do it with 100 percent of my effort and whole heart."
Another way Bure has taken after her mom is in her deep Christian faith.
"My faith is something that has carried me and my entire family to where we are today. I think especially in an industry where people get so wrapped up in fame and just all of that, I think having a family that's so bound in faith has been amazing. It's the reason that my family is as strong as it is and I'm so blessed with the opportunities that God has given me. [Faith] is a huge part of my life."
Faith & Fame is a regular column exploring how a strong belief system helps some performers navigate the pitfalls of the entertainment industry.
Follow Sasha Savitsky on Twitter @SashaFB.