Natalie Portman to skip 'Jewish Nobel' ceremony, clarifies reason for decision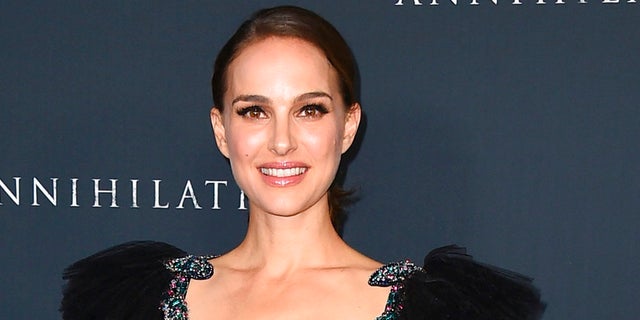 Actress Natalie Portman has announced that she will not attend the June awards ceremony of the so-called "Jewish Nobel" prize there despite winning the honor, the Genesis Prize Foundation said Thursday.
On Friday, the actress issued her own statement, claiming the reason for her decision was "mischaracterized by others."
The statement read:
"My decision not to attend the Genesis Prize ceremony has been mischaracterized by others. Let me speak for myself. I chose not to attend because I did not want to appear as endorsing Benjamin Netanyahu, who was to be giving a speech at the ceremony. By the same token, I am not part of the BDS movement and do not endorse it. Like many Israelis and Jews around the world, I can be critical of the leadership in Israel without wanting to boycott the entire nation. I treasure my Israeli friends and family, Israeli food, books, art, cinema, and dance. Israel was created exactly 70 years ago as a haven for refugees from the Holocaust. But the mistreatment of those suffering from today's atrocities is simply not in line with my Jewish values. Because I care about Israel, I must stand up against violence, corruption, inequality, and abuse of power.
"Please do not take any words that do not come directly from me as my own.
"This experience has inspired me to support a number of charities in Israel. I will be announcing them soon, and I hope others will join me in supporting the great work they are doing."
Previously, the foundation said it was informed by Portman's representative that the Jerusalem-born Oscar winner feels that "recent events in Israel have been extremely distressing to her" and that "she cannot in good conscience move forward with the ceremony."
As a result, Portman "does not feel comfortable participating in any public events in Israel," the Genesis foundation said.
The prize ceremony will reportedly be canceled as a result of Portman's decision.
Israel has come under increasing scrutiny for its response to mass protests on the Gaza-Israel border, in which 28 Palestinians have been killed and hundreds wounded by Israeli fire since March 30.
Earlier this month, Israel's top defense official praised the sniper who shot a motionless Palestinian near the Gaza fence in a video that circulated widely on Monday, saying he "deserves a medal."
The demonstrations at the border are a new attempt by Hamas to break a crippling, decade-old Gaza border blockade by Israel and Egypt that's made it increasingly difficult for the Islamic militant group to govern.

NATALIE PORTMAN SAYS SHE 'VERY MUCH REGRETS' SIGNING PRO-ROMAN POLANSKI PETITION
The Genesis foundation said it was "very saddened" by Portman's decision. "We fear that Ms. Portman's decision will cause our philanthropic initiative to be politicized, something we have worked hard for the past five years to avoid," it said.
The prize was launched in 2013 to recognize Jewish achievement and contributions to humanity. Previous recipients include former New York City Mayor Michael Bloomberg, actor Michael Douglas, violinist Itzhak Perlman and sculptor Anish Kapoor.
When Portman was announced late last year as the 2018 recipient, she said in a statement released by organizers at the time that she was "proud of my Israeli roots and Jewish heritage."
The Associated Press contributed to this report.