Natalee Holloway's mom sues NBC's Oxygen over claims series found her daughter's remains
Natalee Holloway's mom is suing Oxygen Media saying the network used false pretenses to get a sample of her DNA.
In the lawsuit, obtained by TMZ, Beth Holloway claims the NBC-owned channel told her that people associated with a docuseries about her daughter discovered what they believed were Natalee Holloway's remains in Aruba. As a result, the show requested a DNA sample from Beth Holloway. The sample was used during the taping of Oxygen's six-part docuseries titled "The Disappearance of Natalee Holloway."
Natalee Holloway went missing in Aruba in 2005. A judge declared her dead in 2012.
Her mother states she believed the show had found her daughter's remains and therefore gave Oxygen a saliva sample. However, the skeletal remains did not end up belonging to Natalee.
In fact, only one out of the four bone samples tested were found to be human remains.
Her mother claims in the lawsuit that Oxygen lied to her and that she would never have participated in the series or provided DNA sample if she had known the truth.
Natalee's father, Dave Holloway, was a big part of the series. Beth and Dave Holloway divorced in 1993, long before their daughter vanished.
Dave Holloway traveled to Aruba with private investigator T.J. Ward for 18 months to search for Natalee's body.
A rep for Oxygen told Fox News they were "disappointed to learn of the complaint and its inaccurate depiction of how the series was produced, and we want to reiterate our deep compassion and sympathy for all members of the Holloway family."
Their statement continued, "The documentary series was developed by a production company in close collaboration with Dave Holloway and his long-time private investigator. The show followed his continued search to find answers about his daughter Natalee from a lead he had received. We had hoped, along with Mr. Holloway, that the information was going to provide closure."
Natalee's father spoke to Fox News in August 2017 while awaiting the DNA test results. He told us at the time he was not optimistic it would yield answers.
"We've chased a lot of leads and you have your hopes up, but when they fall through, you basically go to a funeral. Over and over again," he said. "So you have a wall built up, which I do, and so you just wait and see and try not to think about it. And that's the only way I can cope with it. I'm sure when that day comes very soon I'll probably be disappointed once again, if it's not [Natalee's]."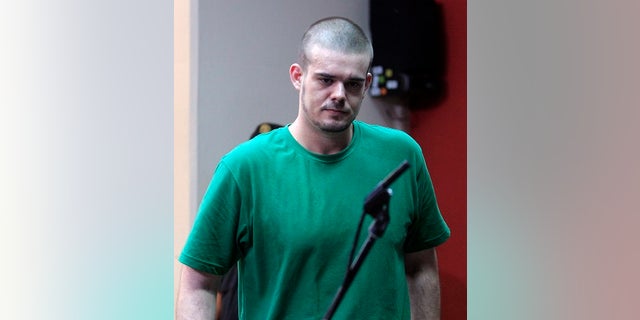 Joran Van der Sloot, a Dutch national, has long been considered a suspect in the case.
In the Oxygen series, Dave Holloway met with "an informant who was friends with an individual who had personal knowledge from Joran van der Sloot."

Van der Sloot is currently in a Peruvian prison serving a 28-year sentence for killing business student Stephany Flores. Flores was killed just five years after Natalee Holloway vanished.