Nancy O'Dell splits from husband Keith Zubchevich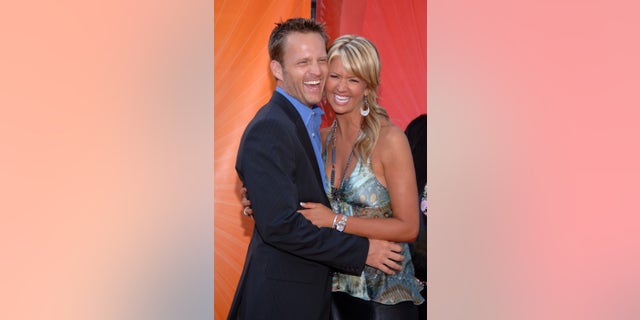 Nancy O'Dell and her husband of 11 years, Keith Zubchevich, have separated, a source confirmed to FOX411.
"Nancy filed for legal separation in early September," a source toldus. "It's very amicable and they talk every day. Their main priority is their three children."
News of the split comes nearly one week after it was revealed O'Dell was one of the two women Donald Trump and Billy Bush made lewd comments about in a leaked video from 2005.
She addressed the tapes in a statement saying, "[It is] disappointing to hear such objectification of women. The conversation needs to change because no female, no person, should be the subject of such crass comments, whether or not cameras are rolling."
The 50-year-old star and her business executive husband married in 2005. Zubchevich has two sons from a previous relationship. They welcomed a daughter, Ashby Grace, together in 2007. The host was previously married to Richard O'Dell from 1995-2004.