Music review: No Doubt's 6th studio album solidifies their place in the funky rock pantheon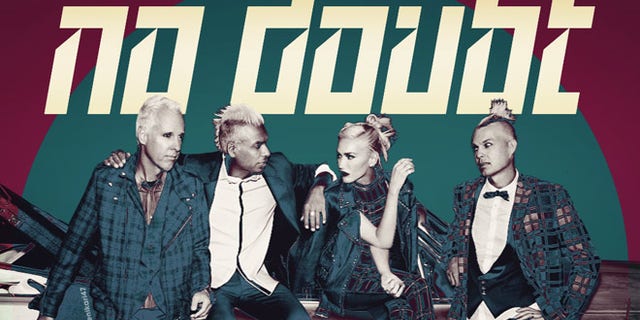 No Doubt fans have been waiting for the band's sixth album anxiously for the past 11 years. In the decade after releasing "Rock Steady," the four members have toured together, started families (separately) and pursued a few solo projects.
From the first listen one can tell it was worth the wait. "Push and Shove" returns to the group's type of ska mixed with dancehall, electro pop and a pinch of magic, expertly dished out by producer Spike Stent. The resulting 11-track album doesn't sound a day over 1995's "Tragic Kingdom," but that doesn't make it dated. It's that rare breed of record that carries the musicians' touch wherever on the timeline.
No Doubt songs have a way of letting you know they're not anyone else's. Despite misleading beginning notes such as the light pop touch synth on "Easy" or the exotic violins of "Push and Shove" and the straight rock of "Uncover," they all evolve into the No Doubt sound sooner or later, the type of playful rock that lulls you in with its genuine joie de vivre and lack of artifice.
Gwen Stefani, who has carved a successful career as a solo artist and fashion designer during the band's hiatus, radiates energy and reminds us why she is the ultimate rock chick.
The lyrics of Stefani and Tony Kanal remain in the realm of the romantic, of the mundane insecurities of long-term relationships without losing the poetic edge: "Just like Venus and the morning sun/You and me got gravity."
CHECK OUT THIS TRACK: "Undone" is the flavorful ballad you've been waiting for to take a walk in the park under the autumn foliage and mope around.