MSNBC in tough spot as NBC News legend Tom Brokaw, a regular contributor, faces sex misconduct allegations
NBC News and MSNBC are facing a tough decision after regular "Morning Joe" panelist and NBC News legend Tom Brokaw was accused of sexual misconduct — with the accusations coming roughly six months after the morning show dumped regular contributor Mark Halperin.
"Morning Joe" quickly canned Halperin, who was also regular panelist, in October after he was accused of sexual misconduct by multiple women. Like the accusations against Brokaw, those against Halperin happened many years ago. But Halperin wasn't NBC News royalty like Brokaw, who has denied all the accusations against him.
Perhaps even more notably, NBC fired its biggest news star, Matt Lauer, in November amid allegations of sexual misconduct.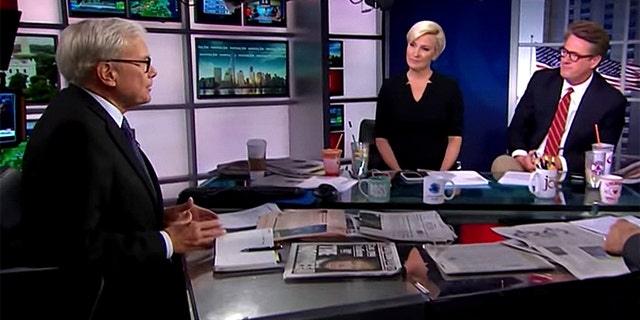 Brokaw's current title is "NBC News special correspondent," and he makes appearances on "Morning Joe" and NBC News programs such as "Meet the Press" as part of that role. MSNBC recently used Brokaw, 78, on air for a tribute to Barbara Bush but his "Morning Joe" appearances have become less frequent in recent memory.
MSNBC and NBC News did not respond when asked if Brokaw would continue to appear on "Morning Joe" or other MSNBC programs. NBC News has not yet publicly commented on Brokaw since the allegations were published, but the story was covered on NBC's "Today."
The newsman still commands enormous influence inside NBC and is believed to have played a key role in deposing his "Nightly News" successor, Brian Williams, after Williams got caught embellishing stories. Brokaw, ever a savvy operator, is also believed to have influence with the bosses at NBCUniversal and its parent company Comcast.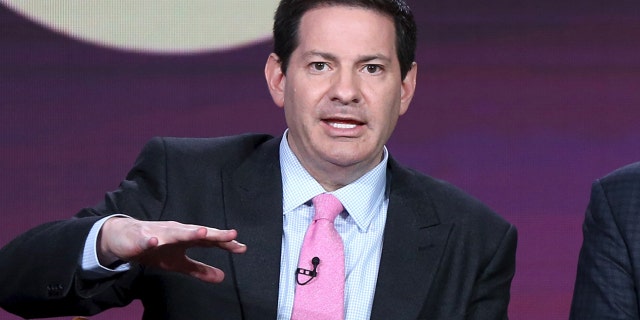 According to The Washington Post, Brokaw made unwanted moves on Linda Vester, a former NBC correspondent and former Fox News anchor, twice during the 1990s, including a move to forcibly kiss Vester, who was in her 20s at the time.
The report also detailed the claims of an anonymous woman who told the outlet Brokaw acted inappropriately toward her during her time as a production assistant in the 1990s. Brokaw was the anchor of "NBC Nightly News" at the time.
Ironically, the Brokaw allegations could save embattled MSNBC star Joy Reid, who is in the middle of her own scandal after holes were poked in her story that homophobic slurs were planted on her pre-fame blog by hackers. NBC News chairman Andy Lack has remained silent on the Brokaw and Reid situations and has been criticized for a lack of transparency amid a series of sexual harassment scandals.
"How can they fire a black woman for some insensitive comments she made years ago when they keep on board a millionaire white male sexual predator and the white male executives who've enabled people like him?" an NBC insider posited to Fox News.
Meanwhile, "Morning Joe" co-host Mika Brzezinski upset some of Halperin's accusers last December when she reported on air that she had tried to arrange a meeting so the now-disgraced political analyst could apologize.
Brzezinski said Halperin was "more than willing to meet with his accusers and apologize with them face to face." The MSNBC star said she "actually tried to offer him to them" but the women "don't want to talk to him."
It's fair to ponder whether or not Brezinski will offer a similar deal to Brokaw – but the backlash to her Halperin comment makes it unlikely.
Ten of Halperin's accusers including Emily Miller, Katie Glenn, Dianna May, Ella Spektor McManus and Lara Setrakian sent a letter to MSNBC following Brzezinski's comments. The letter, signed by "Ten victims of Mark Halperin," was posted on Facebook and stated that Brzezinski was "inappropriate" for suggesting such a meeting and that she has a conflict of interest because of her "personal friendship" with Halperin.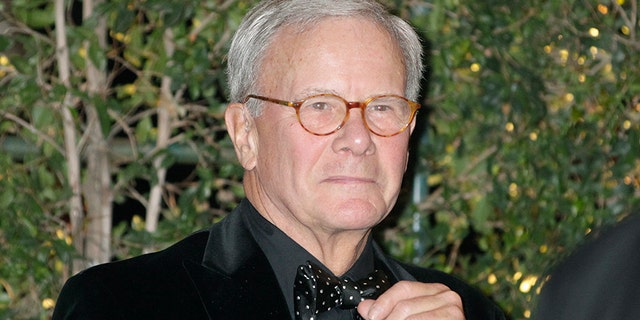 "Sexual harassment and assault is illegal in the workplace, and represents a violation of the policies and standards of NBC News," the letter said. "It is an unethical and harmful request to ask that sexual assault victims confront their accusers in person and, in particular, on live TV."
The letter went on to ask that Brzezinski to practice "higher standards of editorial judgment, compassion and human decency."
Brzezinski responded, saying "Morning Joe" was trying to have an honest conversation about sexual harassment and sexual assault.
"The issue has hit close to home given that Mark Halperin was on our show. I have spent a lot of time talking to some of his accusers and to Mark himself. Often I bring up the issue on our show because I think it would be less than genuine to talk about the growing number of cases without recognizing that a former member of our team acted very badly," Brzezinski said.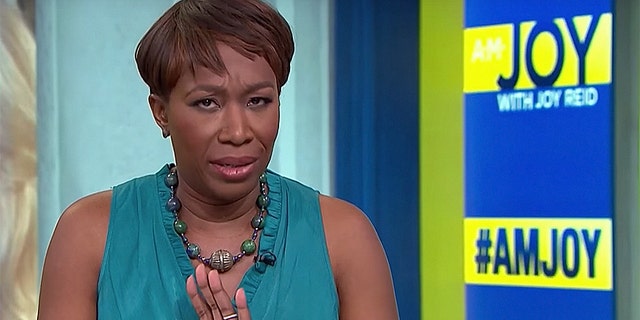 It will be interesting to see if Brokaw is treated differently by the MSNBC executives who acted quickly with Halperin.
Brokaw actually spoke out about the #MeToo movement on MSNBC, without mentioning his own behavior. "I do think we need to have a healthier, well-defined dialogue, if you will, and I'm not sure how we launch into it," he said in December 2017.
Fox News' Matt Richardson contributed to this report.