'Modern Family' star Sarah Hyland shows off kidney transplant scars in bikini selfie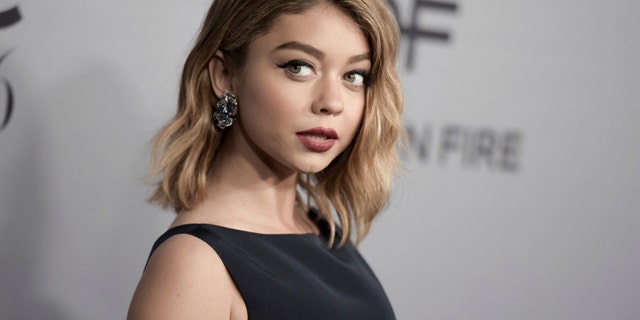 Sarah Hyland wasn't afraid to show off her scars when she donned a black and white bikini in the hot sun on the Fourth of July.
The 27-year-old "Vampire Academy" actress shared a bikini selfie to her Instagram Story with the caption "#ScarsOnDisplay," showcasing her marks from a 2012 kidney transplant.
Hyland, who has suffered from kidney dysplasia since birth, underwent the procedure and received a kidney from her father to combat her battle with the condition which causes abnormal development of the kidneys.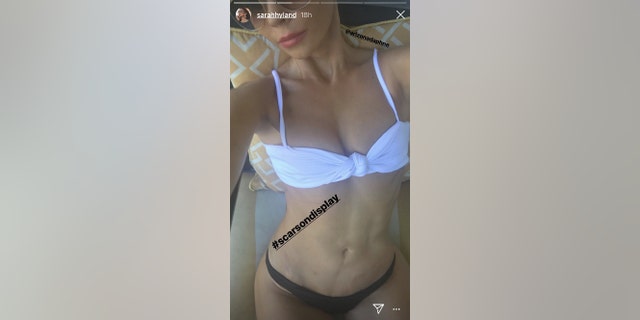 The "Modern Family" beauty also struggles with other health-related issues and revealed to fans last year that her health took a toll on her body causing her weight to fluctuate. She also called out body-shamers who disapproved of her appearance.
"I don't mind when you say that I look pregnant. Or fat. Because I know that my face is swollen from medication that is saving my life," she said at the time.
Last month, Hyland continued to update her fans about her health, sharing a photo of herself on #NationalSelfieDay in the hospital with a swollen face.
"Sometimes a selfie is more than just a good angle or feelin cute. This time for #NationalSelfieDay, I've decided to share my truth. As painful as it is," the actress captioned a photo of her puffy face, Us Weekly reported. "So here is my face that was torn from work against my will. But I'm very grateful it was. Health should always come first."
One week after being hospitalized, Hyland appeared to be back to her lively self, posting a workout selfie from the gym with the caption "strong > skinny" after she was cleared to exercise.