MMA fighter Jason 'Mayhem' Miller arrested for allegedly assaulting police officer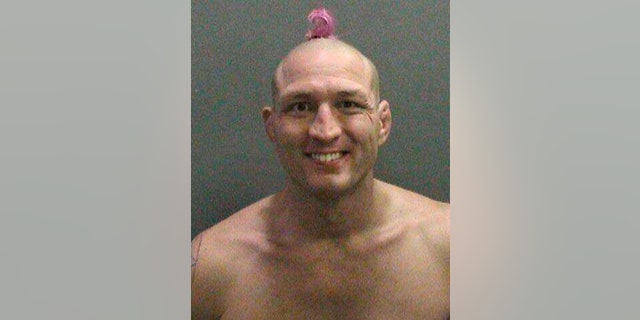 NEWYou can now listen to Fox News articles!
Mixed-martial artist Jason "Mayhem" Miller was arrested Sunday morning on suspicion of assaulting a police officer, according to the O.C. Register.
Miller, 35, allegedly got into a fight with two women at the Saddle Ranch Chop House in Orange County, Calif., and things turned physical. He grabbed one of the women after she slapped him and attempted to hit her but security "took him down and handcuffed him," Sgt. Dan Miles of the Costa Mesa Police Department told the O.C. Register.
"While being detained, he spit on one of the officers...which is disgusting," Miles told the paper.
Miller was taken to jail and released, FOX411 has confirmed. He is set to appear in court on August 8, according to his arrest report.
The MMA fighter is no stranger to getting in trouble with the law. He was arrested in Irvine, Calif., in February for a DUI and accused of throwing a tile at an Orange County sheriff's deputy and threatening police officials with a metal pole in October.
In 2014, he live-tweeted an incident with police who had come to detain him for an outstanding domestic violence arrest warrant. He was also arrested in 2012 for being found naked inside of a church, but the case was later dismissed.