Milo Ventimiglia says Jennifer Lopez wanted 'only' him for movie role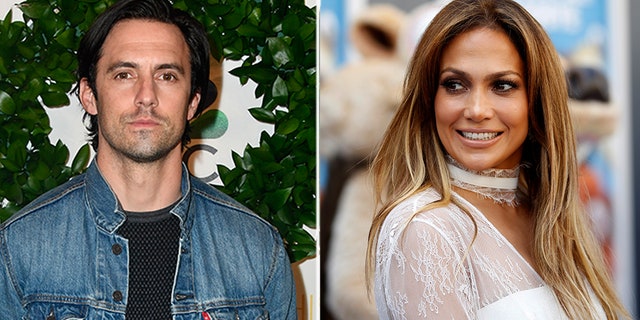 Milo Ventimiglia says he was Jennifer Lopez's only choice to play her boyfriend in the upcoming movie "Second Act."
The "This Is Us" actor, 41, spoke about apparently being hand-picked while stopping by "The Tonight Show" on Tuesday.
"I got a call from my rep saying, 'So, Jennifer wants you and only you,'" he told late-night host Jimmy Fallon. "And I was like, 'Wow, that's flattering.' I'm very flattered by that."
The actor spoke about his connection with the actress, who stars on the police drama "Shades of Blue," which will air its final episode of the series on Sunday.
"But like, I've met Jennifer, because of course, she had her TV show on NBC, and you know, we're on NBC and all of that," Ventimiglia said.
JENNIFER LOPEZ'S BOYFRIEND ALEX RODRIGUEZ MARKS STAR'S BIRTHDAY WITH SERIES OF PERSONAL PHOTOS
He also recalled his first meeting with the pop star.
"The first time we met it was - you know, I'm just a huge fan of hers. I have been for years. And, she was on this panel before me with Ray Liotta, who is her co-star on her NBC show," Ventimiglia explained.
"And our dressing rooms were kind of like - the doors were like, right next to each other," he added. "So as she was getting ready to finish, I'm kind of just like, casually like, you know..."
"Lurking?" Fallon asked.
"Standing by the door," Ventimiglia clarified. "Yeah of course. 100 percent lurking. Standing by the door, just so that I could like pass by because I'd heard a rumor that she liked 'This Is Us.'"
Ventimiglia later revealed how the big moment went down.
"She gets off stage, she's walking back, and you know I kind of," he said, clearing his throat and waving, "Hi."
JENNIFER LOPEZ SHARES HER #METOO STORY: 'NAH, WE'RE NOT HAVING IT'
The "Gilmore Girls" alum, though, says Lopez kept it simple.
"She just says, 'Love your show' and keeps going into her dressing room," he recalled.
Ventimiglia took time to praise his co-star during the segment.
"She's a pro, she's so cool," he said, adding that Lopez has "the heart of an artist and very giving with her time."
He also repeated Fallon's description for her — "the greatest."