Miley Cyrus pokes fun of Disney with Halloween outfit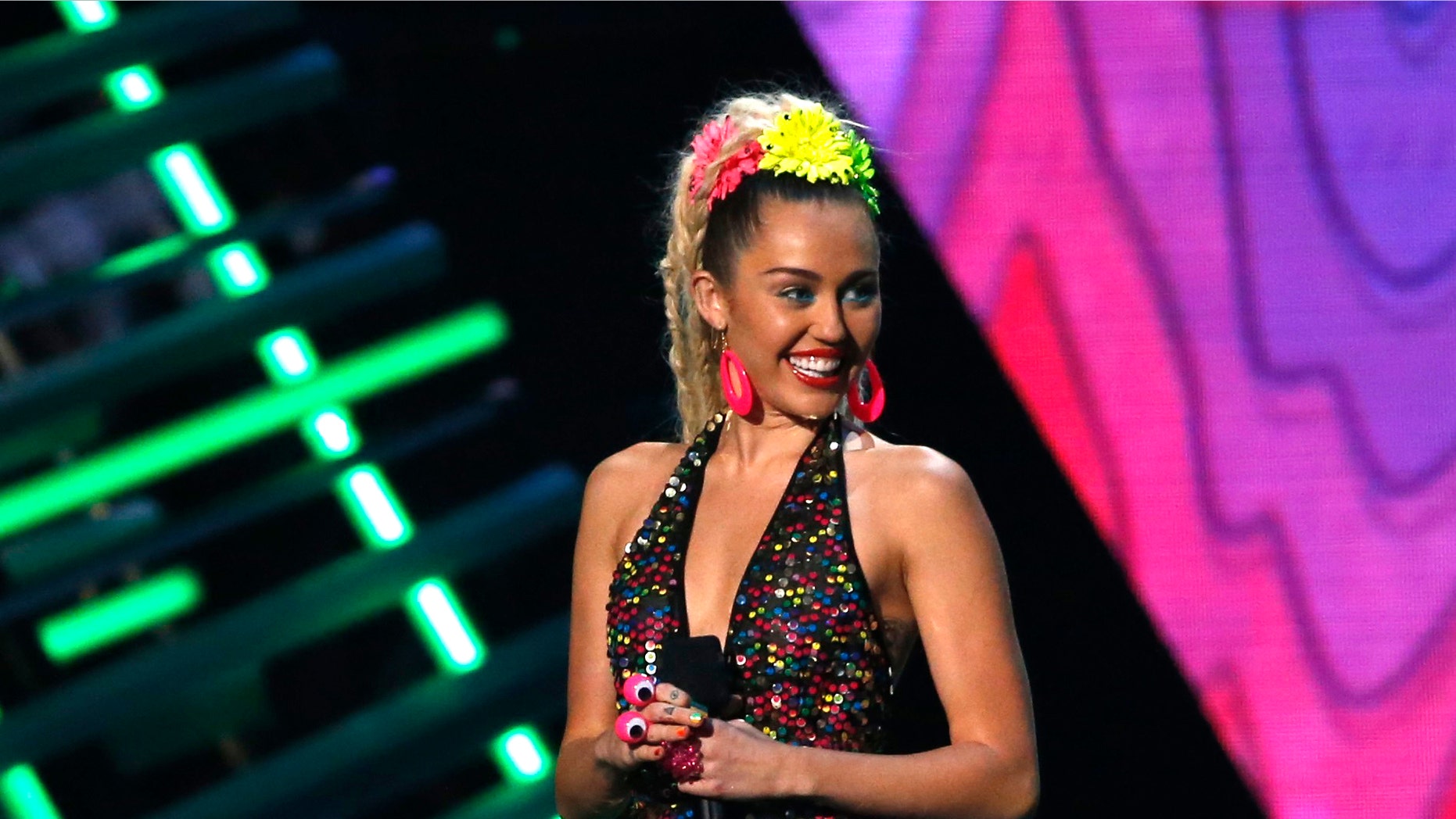 Miley Cyrus first became famous as Disney's squeaky-clean teen Hannah Montana but the pop star poked fun of her child star past on Halloween by dressing up as Cinderella. And Disney is reportedly not pleased reports Rob Shuter of naughtygossip.com.
On Friday the 22-year-old singer posted a photo of herself dressed in Cinderella's iconic baby blue ball gown with a joint in her mouth.
'Cindersmelly high as hell and her bra strap showin,' she captioned the image.
Click here to subscribe to FOX411's YouTube channel

The photos didn't end there for Miley.
And it didn't stop there. Cyrus also posted a photo of herself pumping gas in character captioning it: 'Smelly is so ratch.'
In the last image of herself in her Cinderella outfit, Miley bussed her dog Emu and described the photo, 'Smelly gets her prince (heart emoticons)'.
The next morning she instagrammed a photo of herself awake in bed and seemed surprised to be up so early.
'Wtf am I doing up at 7 f**king a.m. on Hallof**kinweenie?!?! Im sposed to be fuggin hungover from Hallo-Eve but all I did was bake f**kin Punkin Rollzzzzzz and freaking Pecan Pie like a friggen frak f**k!', her caption read.
Meanwhile, the "Wrecking Ball" singer will soon kick off the Miley Cyrus & Her Dead Petz Tour. It's a limited club-run tour to support her new album "Miley Cyrus And Her Dead Pets" which was released digitally and completely free.