Miley Cyrus gets even nastier with topless, crotch shot pics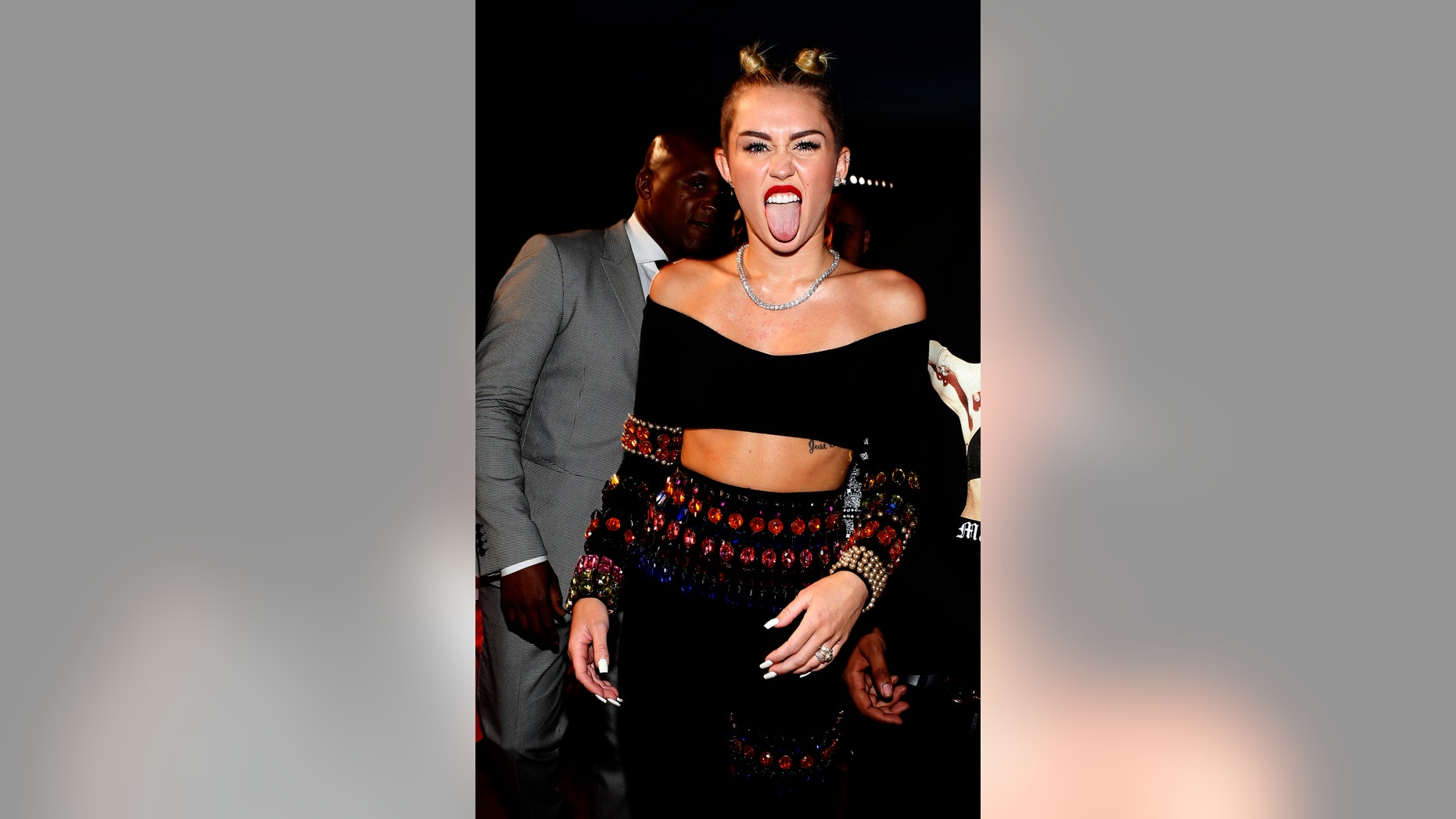 Another day, another opportunity for Miley Cyrus to take her clothes off.
Just after Irish singer Sinead O'Connor offered unsolicited advice to the recently raunchy pop star -- specifically, not to obscure her talent by letting herself be "pimped" -- it seems Cyrus decided she simply could not deprive audiences of yet another view of her nipples in the name of art.
Amid the musicians' back and forth Twitter-fueled feud, fashion photographer Terry Richardson posted a lineup of pictures Thursday in which Cyrus poses topless, flaunts her lady parts in a barely-there leotard and, in a gesture that made foam fingers everywhere jealous, humps an Arizona iced tea can. She is also seen smoking what looks like a cigarette and a blunt at the same time (See? She has talent!), getting a little too involved with an ice cream cone and, of course, sticking out that tongue we've become all too familiar with.
The photo shoot strategically surfaced just before Cyrus' album, Bangerz, is to be released Tuesday, and was the icing on the cake to her sex-crazed publicity run-up which included her twerktastic VMA performance with Robin Thicke and the fully nude, sledgehammer-licking "Wrecking Ball" video, which Richardson also directed.
(You can check it out for yourself on the photog's blog, but be warned—the photos are definitely NSFW.)
The shoot gives Cyrus even more material for her "Saturday Night Live" appearance this weekend, which, according to promos, looks to be an all-out spoof of her sex symbol status.
As always, fans and haters alike took to Twitter to voice their opinions on the singer's latest stunt. And to her credit, she does know how to keep us talking.
ANTI-MILEY TWEETS
TEAM MILEY TWEETS