Miley Cyrus and Liam Hemsworth almost never happened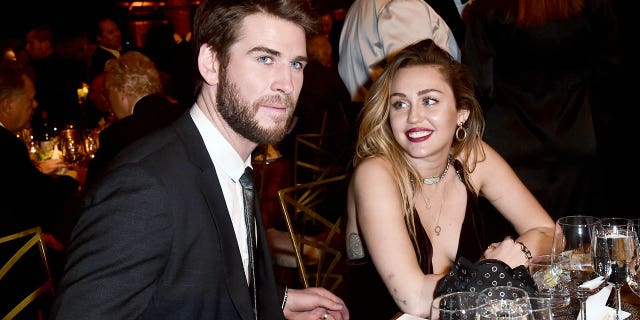 Miley Cyrus and Liam Hemsworth are still enjoying their blissful honeymoon period, but they almost never dated at all.
MILEY CYRUS SHARES SWEET NEW PHOTOS OF WEDDING TO LIAM HEMSWORTH
Hemsworth, 29, revealed that he almost wasn't cast in "The Last Song," in which he co-starred with Cyrus, 26.
"That was the first job I got [in the U.S.], and it was literally right at the end of my three-month visa," Hemsworth said on "Today" (via People). "They cast another kid, and it didn't work out with him."
MILEY CYRUS TWEETS LIAM HEMSWORTH A RISQUE VALENTINE'S DAY MESSAGE
He continued, "My agent calls me like, whispering, like, 'You've got to go to Disney right now. It's not working out with the other guy. You've got to go in and read with Miley again.' I come in and everyone starts clapping like, 'We should have gone with you first!'"
CLICK HERE TO GET THE FOX NEWS APP
Cyrus and Hemsworth tied the knot in December after nearly a decade together.
The former "Hannah Montana" star shared more photos from their intimate wedding on Instagram, including one in which she pretends to smoke her wedding flowers.
MILEY CYRUS ATTENDS 'ISN'T IT ROMANTIC?' PREMIERE FOR HUSBAND LIAM HEMSWORTH FOLLOWING HIS HOSPITALIZATION
Hemsworth gushed of his bride, "I'm really hapyp and really fortunate to be with such a great person."