Michelle Rodriguez Loses Her Pants During Night Out With Model Cara Delevingne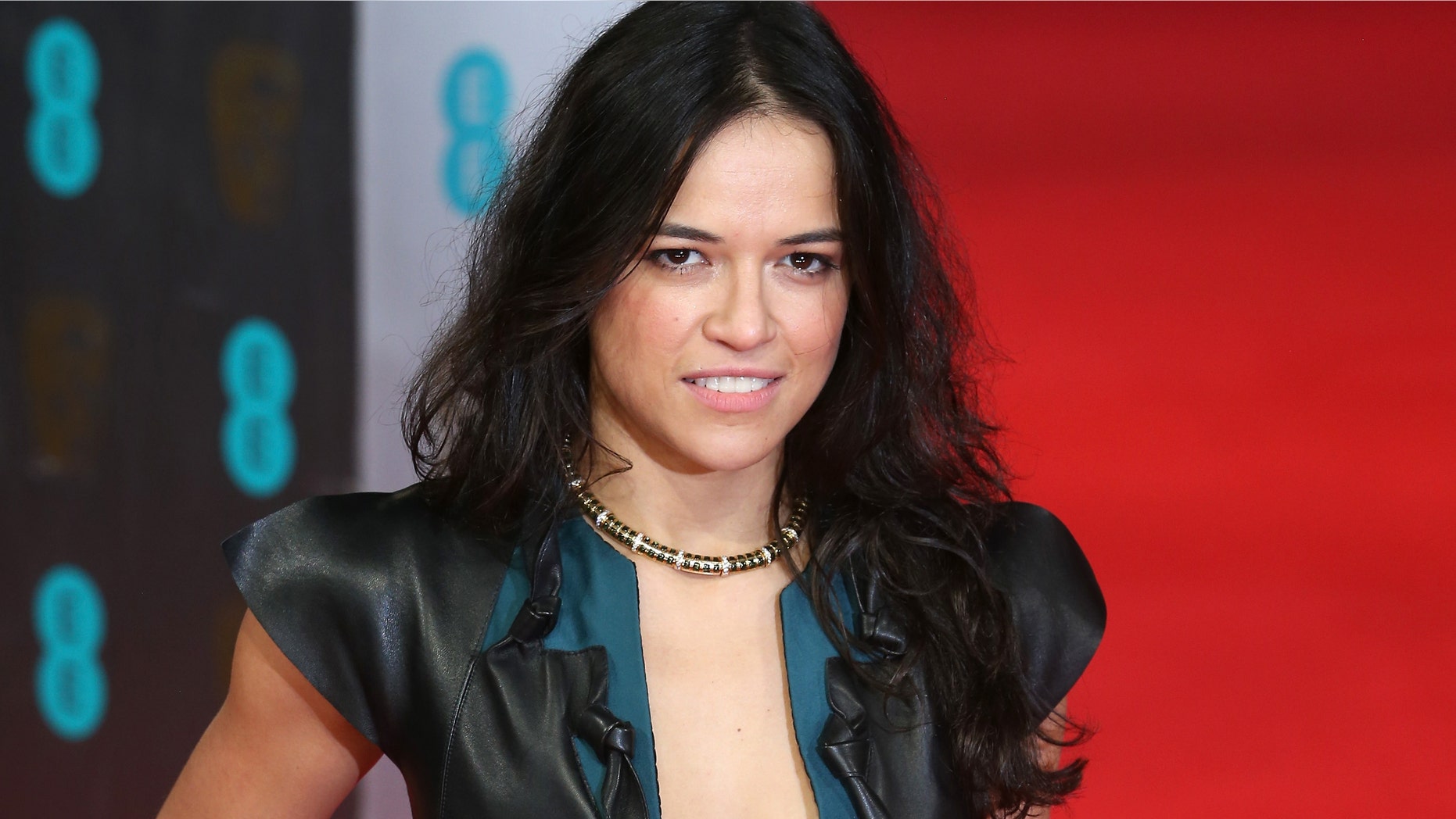 Actress Michelle Rodriguez continued her tabloid-worthy relationship with model Cara Delevingne with a night out after the Elle Style Awards in London.
It looked like the duo had a great time, and they added to their legend when they arrived at their hotel and the "Fast & Furious" actress was seen leaving a taxi wrapped in a long trench coat without any pants on. Right behind her was Delevingne, 21, carrying the pair of white pants Rodriguez had been wearing earlier in the evening.
According to the Daily Mail, Rodriguez, 35, left the star-studded event first, with a bodyguard helping her through a sea of flashbulbs.
The "Avatar" actress was wearing white trousers with a black vest top and a tuxedo-style black jacket.
Delevingne, the model-of-the-moment, left afterward and together they jumped into a taxi.
The Daily Mail reported the duo went to a trendy bar in Kensington where they stayed until around 3 a.m.
Rodriguez supposedly opened up to UK's Mirror, admitting to being in a relationship with the younger model, but according to the actress' rep, Rodriguez never spoke with the tabloid.
The Mirror reported that Rodriguez gushed about the model saying, "When we started hanging out I just thought she was awesome, and we have the best time together."
The duo was first spotted very cuddling and kissing at a New York Knicks game earlier this year.
Follow us on twitter.com/foxnewslatino
Like us at facebook.com/foxnewslatino