Michael Jordan set to become a father again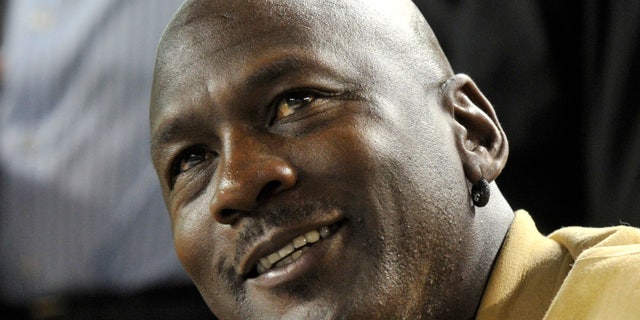 Basketball great Michael Jordan is set to become a dad again. He and his wife Yvette Preito are expecting a child together as first reported by Us Weekly.

Jordan, 50, and Prieto, 34, wed seven months ago in an extravagant wedding in Palm Beach Florida. The religious ceremony took place at Episcopal Church of Bethesda-By-The Sea Church and they were joined by over 300 guests at an over the top reception at the Bear's Club in Jupiter, Fla.
Click here for more from Us Weekly.
Famous pals who helped the couple celebrate included Spike Lee, Tiger Woods, Usher, Robin Thicke and Patrick Ewing.
This will be the first child for Jordan and the Cuban-American model who dated for five years before tying the knot. Jordan has three children from his first marriage to Juanita Venoy. They were married for 17 years before separating in 2006. They have sons Jeffrey Michael, 24, Marcus James, 22, and daughter Jasmine, 19, together.