Michael Jackson described as 'loopy' after doctor visits, choreographer testifies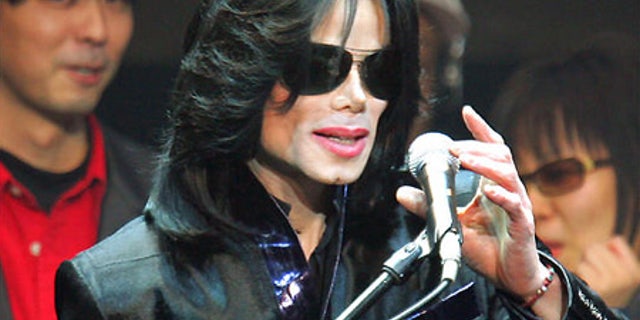 LOS ANGELES – Michael Jackson appeared "a little loopy" after visits with his longtime dermatologist and was considering using a teleprompter to help him perform some of his songs during his ill-fated comeback concerts, a choreographer who worked one-on-one with the pop superstar told a jury Tuesday.
Travis Payne said he expressed concerns to the director of the "This Is It" shows that Jackson might be misusing prescription medications and was exhibiting troubling signs of insomnia, weight loss and paranoia in his final days.
Some of the behavior occurred after Jackson's visits with dermatologist Dr. Arnold Klein, who Payne believed was performing cosmetic treatments on the singer so he would be comfortable performing onstage again.
"Sometimes in rehearsal, Michael would appear just a little loopy," Payne said, adding that the singer appeared to be "assisted or under the influence of something."
Jackson's condition and missed rehearsals led to talk within the last 10 days of Jackson's life that AEG Live LLC, which was promoting "This Is It," might cancel the concert series.
Payne was working for AEG and said he relayed his concerns about Jackson's possible prescription drug use to tour director Kenny Ortega. Jackson was struggling to get into shape for the shows, and Payne said his voice coach suggested using a voice track for fast-paced songs until the singer's stamina improved.
He said Jackson wanted to use a teleprompter during the shows as "extra security," but it was an aid the performer had not used in his two previous tours.
The choreographer testified for AEG, which is being sued by Jackson's mother. Katherine Jackson claims AEG failed to properly investigate Conrad Murray, the doctor who was convicted of involuntary manslaughter for Jackson's death, and that the concert promoter also missed or ignored signs of Jackson's poor health.
AEG denies it hired Murray and claims Jackson was private about medical treatments and hid the depths of his prescription drug addiction. Jackson died from an overdose of the anesthetic propofol, which Murray was giving him as a sleep aid.
The company also did not hire the dermatologist, Klein.
Klein is listed as a potential witness in the case, but it's unknown whether he will testify. His treatment of Jackson, which included Demerol shots, has been scrutinized both during Murray's 2011 criminal trial and the current civil case.
Under cross examination, Payne acknowledged that some of Jackson's behavior, including grogginess, lethargy, insomnia and occasional paranoia, were possible symptoms of prescription drug abuse. He also said that despite testifying earlier that he worked with Jackson one-on-one five days a week, he couldn't recall how many rehearsals the singer actually attended.
Payne's testimony was similar to two plaintiff's witnesses, dancer Alif Sankey and makeup artist Karen Faye, who testified last week that Jackson was in poor health and paranoid in the weeks before his death and they alerted Ortega about it.
"You could sense that something was wrong, you just didn't know what it was?" plaintiff's attorney Brian Panish asked. Yes, Payne replied.
The choreographer had remained composed throughout most of his testimony, occasionally smiling and politely trying to answer questions. But after several hours of testy exchanges with Panish, his voice quivered and he dabbed his eyes with a tissue.
"I don't have a dog in this race," Payne said at one point. "I'm just trying to have a conversation with you and tell the truth."