Michael Caine found himself trapped in attic dressing room after quick snooze, report says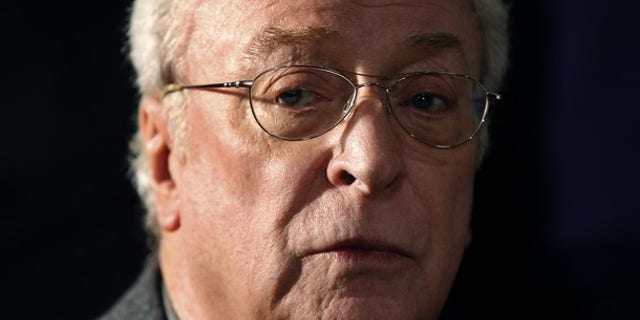 British film star Sir Michael Caine spent the night trapped in an attic dressing room while filming in New Orleans.
The actor reportedly fell asleep while taking a break from filming a crime caper entitled "Now You See Me."
His dressing room was in the attic of an old, disused theater.
Staff thought he had left and locked up for the night, leaving the star in the dark without his mobile phone.
He was not discovered until the next morning, when a carpenter turned up for work. Caine, 79, reportedly was not in the best of moods, although grateful for being found.
"It had been a long day of filming, and Michael decided to slip upstairs to a makeshift dressing area and catch 40 winks," a production source told British newspaper the Daily Mirror. "Unfortunately, he was asleep for some time and failed to hear directors calling a wrap. Production all assumed he was safely outside in his trailer and therefore locked up for the night."
The source added, "His mobile phone was in his trailer, and there was no electricity in the attic, meaning he couldn't see a thing. It was pitch black. Michael started shouting for help, but no one could hear him."
Caine was on location in Louisiana filming with Morgan Freeman, Isla Fisher and Woody Harrelson.
"Now You See Me" is about a team of illusionists who act as modern-day Robin Hoods, pulling off bank raids during their performances and giving their proceeds to the audiences.