Mexican rockers Maná and reggaetonero Nicky Jam release collaboration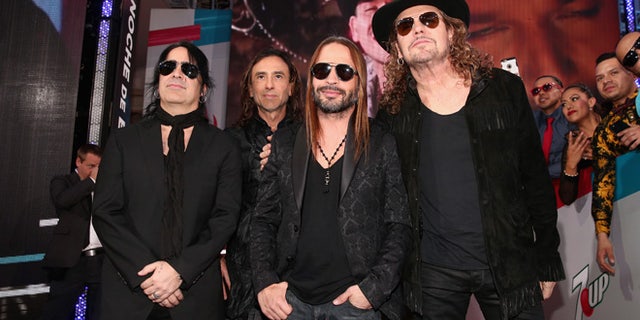 NEWYou can now listen to Fox News articles!
The Mexican rock band Maná has become well-known for its collaborations with other artists from different genres.
The band's latest collaboration is "De Pies a Cabeza" ("From Head to Toe") with the chart-topping reggeaton star Nicky Jam, and it's one that many fans probably didn't see coming but is sure to be a hit.
This week they premiered their new music video for "De Pies a Cabeza," a more relaxed version of Maná's 1992 hit from their second album "Donde jugaran los niños." It might be even better than the original.
The video was helmed by Cuban director Alejandro Pérez.
"I've always wanted to work with Maná," Nicky Jam said in a statement, according to E! News. "I've been a fan of them since I started singing reggaeton in 1992. They were already my idols and today they continue to be. I never thought I'd work with them so this is a blessing."
Maná's lead singer, Fher Olvera, said, "We had been wanting to do something, and Nicky Jam is a very talented man, and, yes, it is a different genre, but all the genres can mix."
Maná has sold more than 40 million albums worldwide and is the biggest rock band in Latin music. They are set to kick off their highly anticipated Latino Power Tour next month in San Diego.
Nicky Jam will perform next at the second annual iHeart Fiesta Latina in Miami on Nov. 4.
Like us on Facebook
Follow us on Twitter & Instagram