Mexican Actor Demian Bichir Named New ACLU 'Ambassador On Immigration Rights'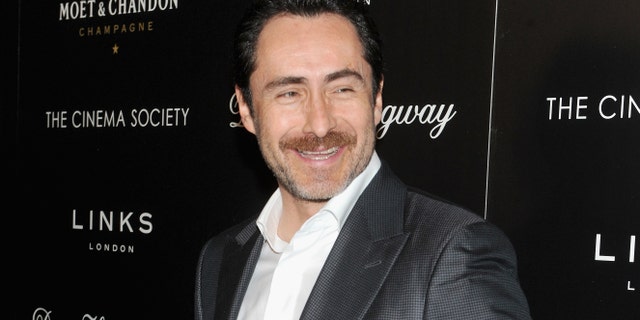 It's not all about acting for Oscar-nominated Demian Bichir.
The Mexican actor has been appointed an ambassador for the American Civil Liberties Union to oversee immigration rights.
According to Hollywood.com, Bichir said he hopes to represent Latinos living and working in the United States.
"I'm going to be giving 12 million people a voice that they don't have," the 50-year-old thespian said. "I get to go to Congress and the White House and host screenings… and pretty much tell everyone what this community actually (does) for us."
Bichir currently stars in FX's critically acclaimed drama "The Bridge," which will become a family affair in its second season.
Bichir's younger brother, Bruno Bichir, 46, will be joining the cast for multiple episodes. He will play a wealthy Mexican business leader who winds up involved with his brother's character Marco, TV Guide reported.
"I couldn't be happier to work again with my brother Demian," Bruno Bichir said. "I'm a huge fan of the show so it's an enormous honor for me to become a part of it."
The siblings previously worked together on the movie "Don't Tempt Me," and in the Spanish-language feature "Sin Noticias de Dios" ("No News From God").
The Bichir family is a prolific Mexican acting family that Mexico's version of MTV Movie Awards has even given out awards in the category "Best Bichir in a Movie."
"I'm always excited about new members on our cast and of course I'm specially thrilled to have my brother Bruno on board," Demian Bichir said. "He is one of the finest actors I know. We've worked together on films and theater, but never before on a TV show. This is going to be fun."
Follow us on twitter.com/foxnewslatino
Like us at facebook.com/foxnewslatino