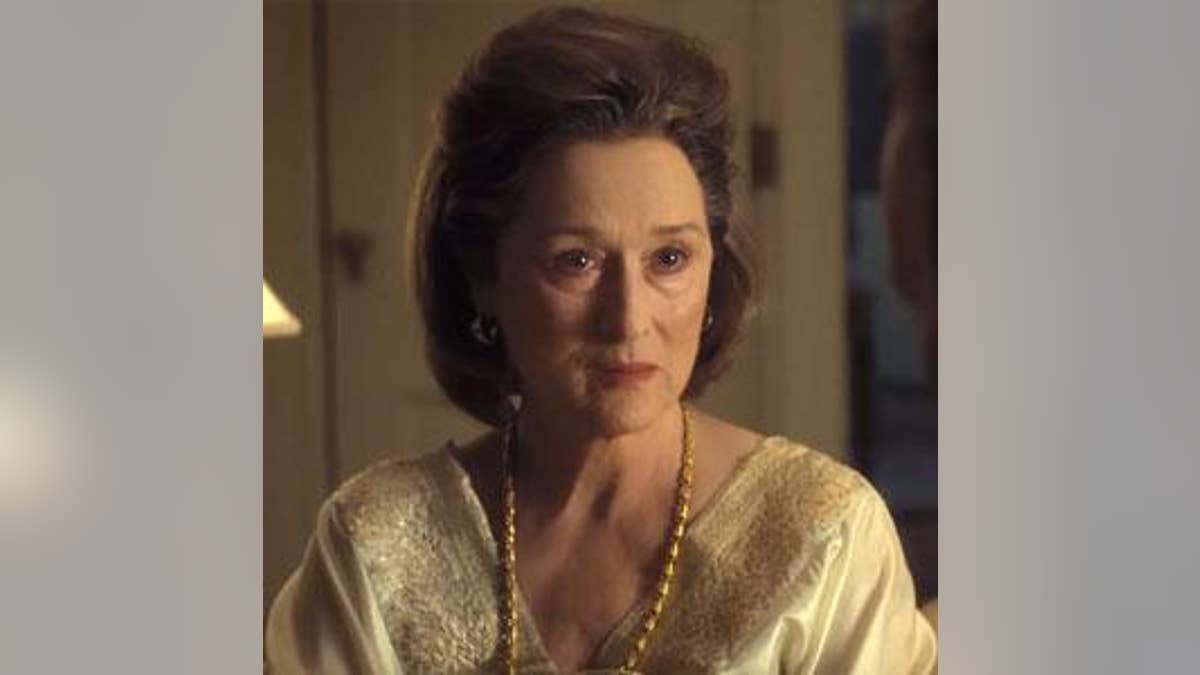 They've got five Oscars between them, and come January, Tom Hanks and Meryl Streep will be sharing the screen.
The beloved actors star in Steven Spielberg's upcoming film,"The Post," which tells the true story of when, in 1971, the Washington Post's Kay Graham (Streep), the country's first female newspaper publisher, teamed up with editor Ben Bradlee (Hanks) to expose a cover-up about the U.S.'s involvement in Vietnam that spanned over four presidents.
The first trailer for the movie, which hits select theaters on Dec. 22 and will go wide on Jan. 12, builds intensity by showing the risks Graham and Bradlee faced when they went up against the government.
MORE: Meryl Streep Reacts to President Donald Trump Calling Her 'Over-Rated' in Another Passionate Speech
"We could all go to prison," Hanks says in the trailer. "What will happen if we don't publish? We will lose. The country will lose."
In another riveting moment, he tells Streep, "The way they lied, those days have to be over."
In addition to Hanks and Streep, the film stars Alison Brie, Bob Odenkirk, David Cross, Sarah Paulson and Jesse Plemons. On top of that, "The Americans'" Matthew Rhys andThe West Wing's Bradley Whitford also have parts in the movie -- and fans know they aren't strangers to political drama!
WATCH: Dwayne Johnson and Tom Hanks Announce 2020 Presidential Ticket in 'SNL' Season Finale Monologue
Hanks and Streep have not shied away this year from sharing their political views and celebrating journalism.
Earlier this year, the 61-year-old actor gifted the White House Press Corps with an espresso machine that included a note encouraging the journalists to "keep up the good fight for Truth, Justice and the American Way. Especially the Truth part."
MORE: Jennifer Lawrence Speaks Out Against Immigration Ban, Prays for 'Sanity and Compassion' in the White House
As for Streep, the 68-year-old actress addressed the criticism she received for her politically charged speech at the Golden Globes, and made light of President Donald Trump tweeting that she was "one of the most overrated actresses in Hollywood."
"The whip of the executive, through a Twitter feed, can lash and intimidate, punish and humiliate, delegitimize the press and imagined enemies with spasmodic regularity and easily provoked predictability," Streep said during the 2017 Human Rights Campaign Greater New York Gala. "We have the right to live our lives, with God or without, as we choose. There is a prohibition against the establishment of a state religion in our Constitution, and we have the right to choose with whom we live, whom we love and who and what gets to interfere with our bodies."