Mel Gibson and Charlie Sheen to star in movie together, report says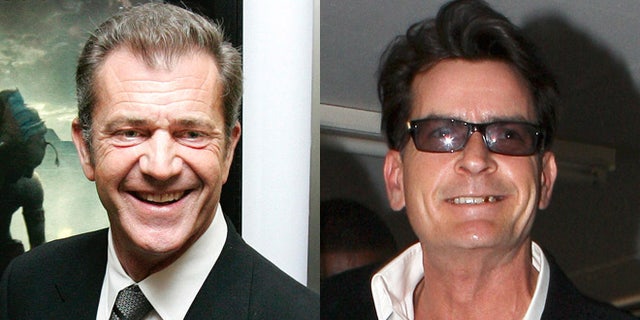 Hollywood hotheads Charlie Sheen and Mel Gibson will be on the same movie set in Robert Rodriguez's movie "Machete Kills," and we just hope that the indie director's production has good insurance.
Sheen was just cast to play the US president in the film, according to The Hollywood Reporter.
Rodriguez made the announcement he cast Sheen on Twitter, posting, "I just cast Charlie Sheen in #machetekills as the President of the United States! Who better? More soon…"
The ensemble movie, already filming in Austin, Tex., also co-stars one of Hollywood's other most legendarily unpredictable actors, Gibson, as well a spate of sexy stars, including Jessica Alba, Amber Heard, Sofia Vergara and Zoe Saldana. It's unclear what role Gibson's taking on in the sequel to the pulpy 2010 movie "Machete."
The move to cast Sheen adds to the actor's career rehabilitation after a very public meltdown last year which saw his exit from the hit show "Two and a Half Men." Sheen said in a Playboy interview recently that the episode was a "psychotic break."
Scandal-plagued Gibson, meantime, was recently embroiled in controversy again after "The Passion of the Christ" star was allegedly recorded in a violent, expletive-laced rant at screenwriter Joe Eszterhas. In a recording, captured by Eszterhaus' teen son, Gibson reportedly makes threats against his ex, Oksana Grigorieva, and anti-Semitic remarks.
Click for more at the New York Post.