Meghan Markle's half-sister says she went to Kensington Palace to deliver a letter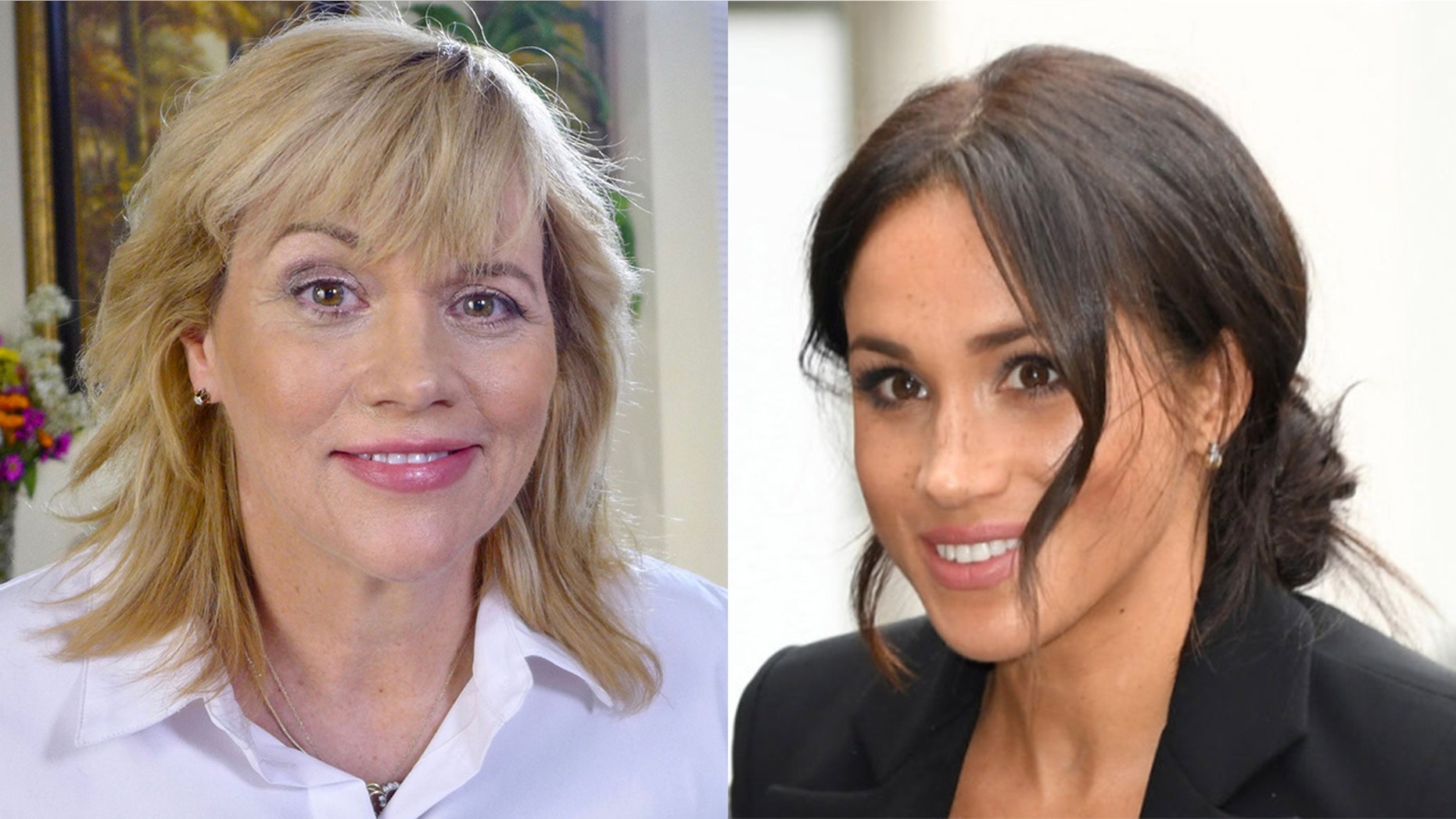 Meghan Markle's half-sister, Samantha Markle, said Monday she went to Kensington Palace over the weekend to deliver a letter to the Duchess of Sussex and shot down reports she was turned away by the royals.
The estranged sister told DailyMailTV she traveled to London to extend "an olive branch" to Meghan. She was photographed outside of Kensington Palace speaking with security and handing over an envelope, leading some to believe she was turned away when she asked to see the Duke and Duchess of Sussex.
"I wasn't trying to crash anything, I'm very polite and respectful. I was not turned away from Kensington Palace. I'm pretty mature, I'm pretty composed, I'm not the kind of person that's turned away," Markle said, adding that she had a "wonderful experience."
MEGHAN MARKLE'S HALF SISTER REPORTEDLY TURNED AWAY FROM KENSINGTON PALACE
Markle would not divulge what was in the letter, but said she believed it "accomplished [her] goal" in reaching out to her sister. She also added their father, Thomas Markle Sr., was one of the topics in the note.
"I wanted to express some sentiments and set some records straight. I can't give the details of that but I really wanted the world and really my sister and the British Royal family to know what happened and know the truth about a lot of things," she told DailyMailTV.
As for what she would say to Meghan now, the 53-year-old said: "Let's just cut through all the c---, you're a woman, life is short. I believe you have it in your heart to do the right thing here. You know Dad loves you, you know he's been there for you more than anyone, so don't let this public monster and misperception that he's like a sperm donor dad trying to be involved all of a sudden."
She urged Meghan to "make this right" with their father.
Markle has been vocal about her thoughts on the royal family and her sister, who she has not spoken to in years. Markle, her other siblings and children were not invited to Meghan and Prince Harry's wedding in May.
Markle has repeatedly defended her father, who also claimed Meghan and the royal family has shut him out since the debacle prior to the royal wedding.