Meghan Markle receives advice from future Countess of Sandwich Julie Montagu: 'Stay American'
Meghan Markle won't be the first American in recent history to marry into British nobility.
Illinois native Julie Montagu has been married to Luke Montagu, the future Earl of Sandwich, long before the "Suits" actress accepted Prince Harry's marriage proposal.
Montagu, the Viscountess of Hinchingbrook, came forward to shed light on what the 36-year-old star will face when she ties the knot with the red-haired prince, who is sixth in line to the throne, in a new documentary for the Smithsonian Channel titled "Million Dollar American Princess: Meghan Markle."
The special looks at the high-profile relationship through a historical lens to spotlight how this revolutionary real couple is following in a long tradition of exceptional American women who married into European nobility.
Like Markle and Harry, the Montagus met through mutual friends. Montagu was a single mom of two when she captivated her beau. They tied the knot in 2001 and share four children.
"I found out my husband was part of this noble family simply by looking at a credit card of his that had his title on it," Montagu told Fox News. "His credit card had Viscount Hinchingbrooke on it."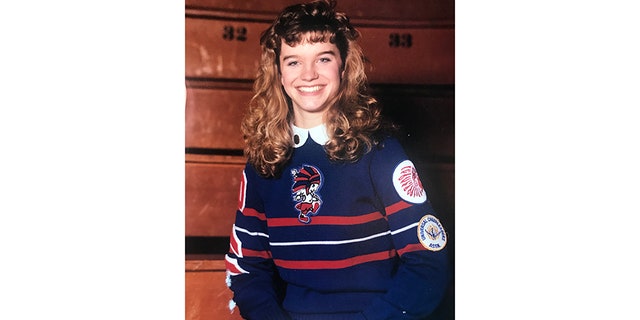 It wouldn't be the only surprise Montagu discovered along the way. She said marrying into British aristocracy meant mastering traditional customs like a pro in a country far away from her Midwestern roots.
"So it's one thing of learning how to drive on the wrong side of the road — I still consider England driving on the wrong side of the road," she explained. "But then, of course, it's the other thing of learning how to curtsy, of understanding how to set a formal table.
"Granted, [Markle] may never have to really set the table, but she'll have to understand which forks go with what course, what knives, learning to eat with the fork in her left hand and the knife in her right hand.
"Even when you finish eating, you have to put your fork and knife a certain way. It's little things like that, that she is going to have to learn."
Montagu also stressed that just because Markle is marrying into the royal family, it doesn't mean she can casually greet them.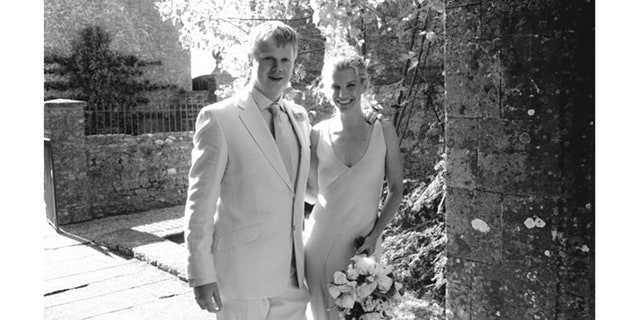 "She can't just really call people a lot of the times, especially in a public function, by their first names, and understanding that when she addresses somebody like another Duke or another Duchess, it would be 'your grace,'" she said. "When she addresses Kate [Middleton] and [Prince] William, it would be 'your royal highness.'"
But Montagu, who divides her time between London and her family's historic house at Mapperton, said she wasn't surprised that Harry fell for a California girl. In fact, she insisted the British have quickly warmed up to the fairytale romance.
"… The British are incredibly excited," said Montagu. "Listen, we've had sort of this bad rap as Americans, because of Wallis Simpson. So the British are like, 'Another American divorcee. Look at what happened the last time.' The last time King Edward had to abdicate because he wanted to marry the love of his life, and now Harry's able to marry the love of his life without having to go through any red tape, and he immediately got the queen's blessing.
"Everybody's really embracing it because it does make the British royal family much more modern and saying 'This is life.' Yes, people do get divorced and that should bear no weight on whether or not Harry can marry somebody that he loves or not."
The small town Midwestern girl said she isn't surprise that Harry quickly fell for a California girl like Markle.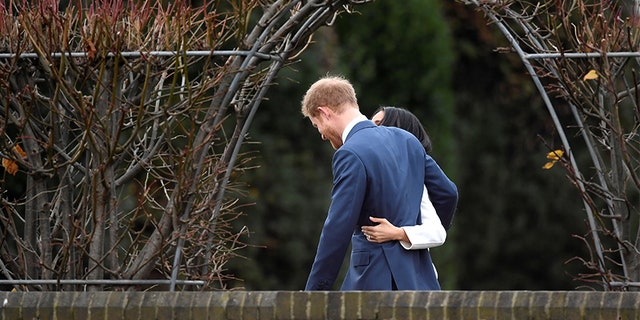 "I think Harry was drawn to Meghan because she's full of life," said Montagu. "She's energetic, she's totally optimistic, she has this drive in her. I think, for me, I see a lot of similarities in Meghan and Princess Diana, in this sort of slightly breaking the rules a little bit, but having this energy and being very well received and well loved… Of course, she's going to have her critics, [but] so did Princess Diana… I think it's the American energy."
After the November 2017 engagement, Markle had to give up her thriving acting career and popular lifestyle blog to prepare for her new life as a royal. However, Montagu stressed Markle will be able to put her experience as a Hollywood star to good use in the House of Windsor.
"I have this feeling that we will see Meghan somehow back in the spotlight, whether it's behind the screen or on the screen," she said. "I think, for now, she's taking on this new challenge and she's going to be newly married. So they're going to take on these wonderful charitable works together, that they're both passionate about, and she is an excellent speaker. I'm sure that's obviously from those years of acting. Those years of acting have really prepared her for this role.
"… She's already broken, in a sense, some rules… by not always wearing sleeves, not wearing pantyhose all the time, wearing those ripped jeans. It wouldn't surprise me if, in 10 years' time, she goes back to acting or starts to produce something."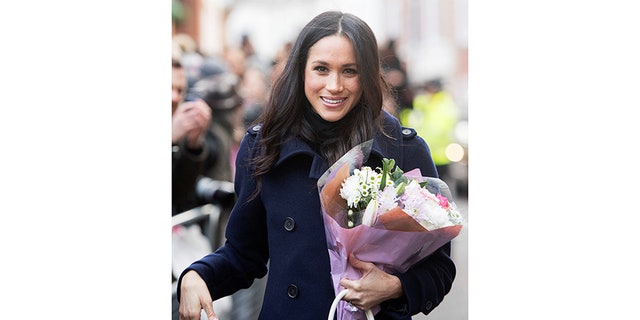 But one piece of advice Montagu has for Markle after the wedding is to never forget her American roots. Montagu revealed that even after living in the U.K. for 20 years, she has proudly kept her "wonderfully nasally American Midwest accent" despite her four children bearing a British accent.
"The biggest piece of advice I would give Meghan… stay American," said Montagu. "Keep your American roots, keep your American accent… Don't let the weather bring you down. It's easy to do.
"And still have that high energy because that is what… I really feel that the English love about Americans. Our optimism, our energy, our go-getting attitude. And the cup is always half-full for us… Keep that and stay rooted in your American traditions and culture."
And for the wedding day, Montagu has two predictions: Markle will need to prepare to literally carry the weight of centuries-old royal history. But, she will do in an American style.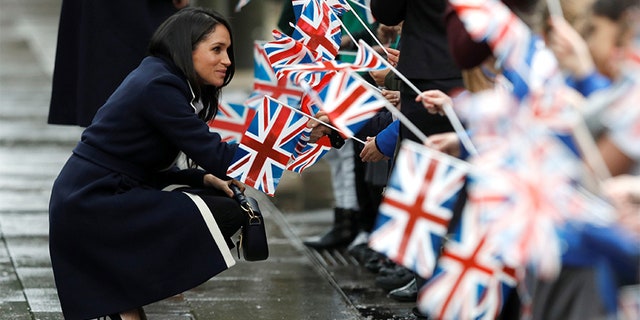 "I had to wear a tiara to my wedding and it was a family tiara," she said. "… I've heard a lot of people say that they're predicting she's going to wear a British designer. I'm going to go out of the box. I think she's going to wear an American designer, but then she's going to have that British tiara on top of her head.
"That's history right there, rooted on top of her, but she's going to have that American designer all over her… She's going to basically link the two together."
"Million Dollar American Princesses: Meghan Markle" airs Sunday, May 13 at 9 p.m. on the Smithsonian Channel.