Meghan Markle congratulates Prince Harry with a big kiss at polo charity match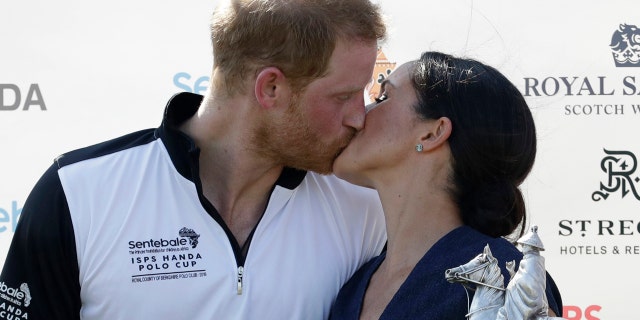 The Duke and Duchess of Sussex have sealed their first polo appearance as a married couple with a kiss.
While at his charity polo match on Thursday, Prince Harry's new wife gave him a big kiss on the lips after he accepted the winning polo trophy. This is the first time the pair have been snapped kissing in public since their May 19 nuptials at Windsor Castle.
According to People, the newlyweds were spotted expressing more affection with one another and the match's ending ceremony. The Duchess, who sported a belted, denim dress and heels, was seen rubbing her husband's back at the end of the match and the couple left the site holding hands.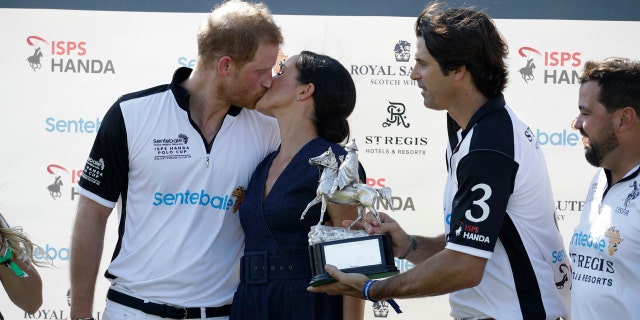 The outlet also reported that Harry's Sentebale St. Regis team won their match 5-4. The youngest prince contributed to his team's win and by scoring two of the goals in the first half.
The money raised from the match will go to African children of the country of Lesotho and Prince's Sentebale charity. Like his mother, Princess Diana, Harry has dedicated most of his life to providing and advocating for different world charities while also heading several royal charities of his own.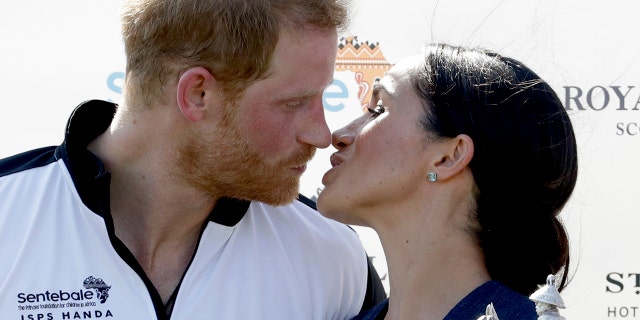 Sentebale was established by the British royal and Prince Seeiso of Lesotho, Africa, in 2006 with the goal of helping those with HIV in both Lesotho and Botswana. Harry continues out his mother's legacy of working with children with HIV/AIDs. The late princess was one of the first public figures to dismantle the stigma surrounding the disease.
In addition to raising money for his foundation, according to Kensington Palace, last month Harry opened a school for children in Lesotho on behalf of Sentebale and recently returned from Amsterdam where he attended the International AIDS Conference and announced, with the help of his friend Sir Elton John, the launch of the billion-dollar MenStar Coalition project, which will build a new network of investors for AIDS research.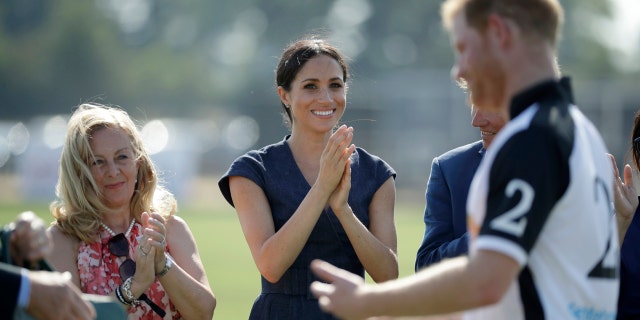 Harry and his wife also mimicked his mother and father while during the day's charity match. Diana would award her then husband, Prince Charles, with his winning polo trophies and watch along the sidelines like Duchess Meghan also did.
And while Diana and Charles were known to share a public kiss or two to celebrate a win, the new Duke and Duchess of Sussex seemed to partake in a more passionate lip-lock - a PDA move that is rare for members of the royal family.