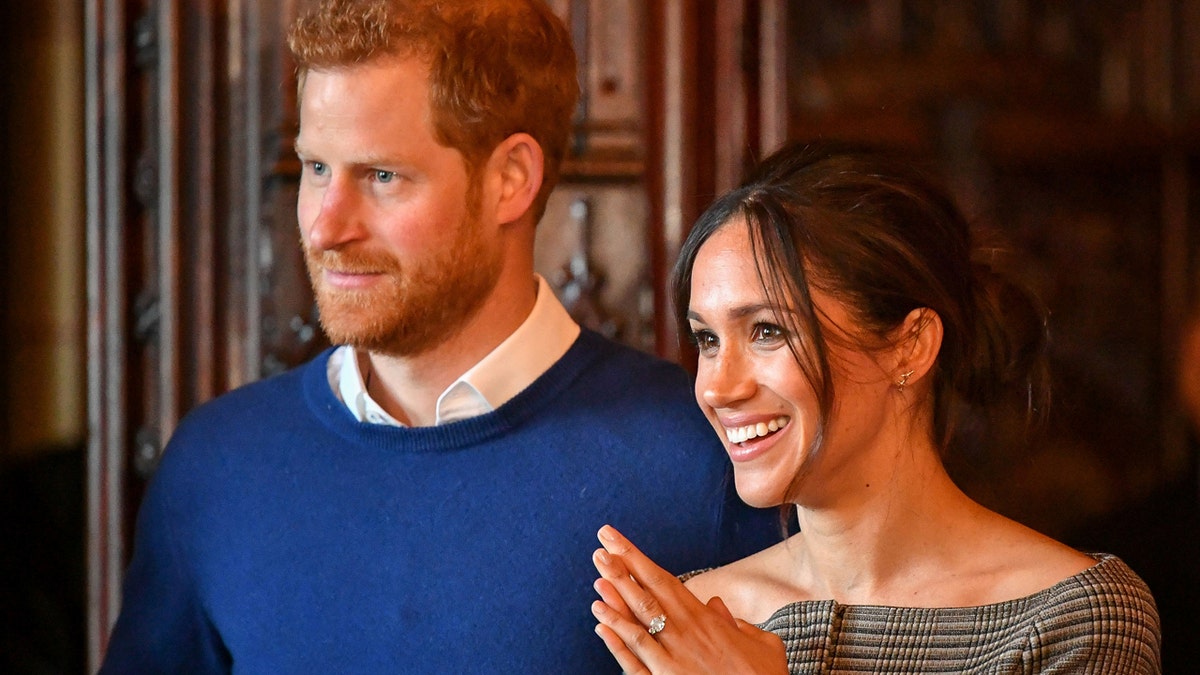 Meghan Markle and Prince Harry's whirlwind tour continues.
On Thursday morning the couple received a royal welcome in Cardiff, Wales, outside of the historic Cardiff Castle. The newly engaged pair were hand in hand and were greeted by excited fans as they made their way into the 2,000-year-old castle.
The visit marked the couple's third public outing since the news of their engagement was made in November. Visiting Cardiff was Markle's next venture as part of her introduction to British culture and her tour of her fiancé's country.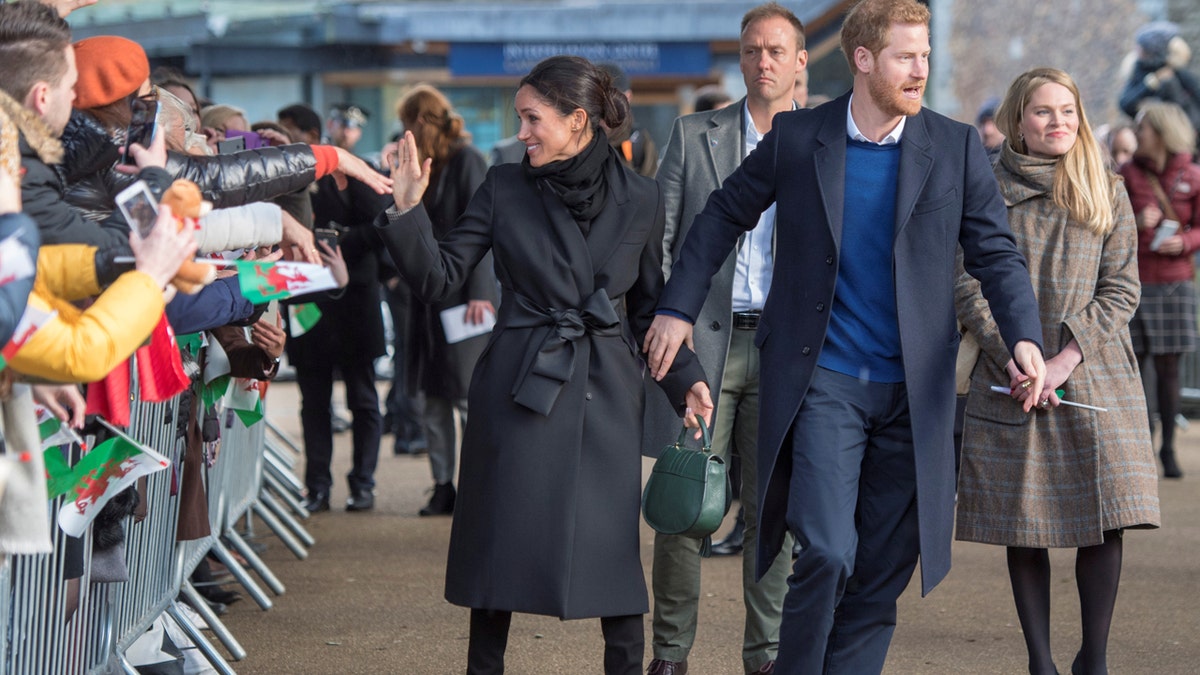 Markle turned heads yet again for her classically styled ensemble. In a nod to British designers, Markle wore a black Stella McCartney coat, tailored pants by Welsh brand Hiut Denim. She paired the look with a green bag by DeMellier London. Markle topped off her look once again with her effortless and now iconic messy bun.
In the sea of Welsh flags, held up by citizens and fans outside of the castle, Markle was able to spot a familiar American symbol. According to People, an on-looker by the name of Julie Hoefer caught Meghan's eye with her American flag.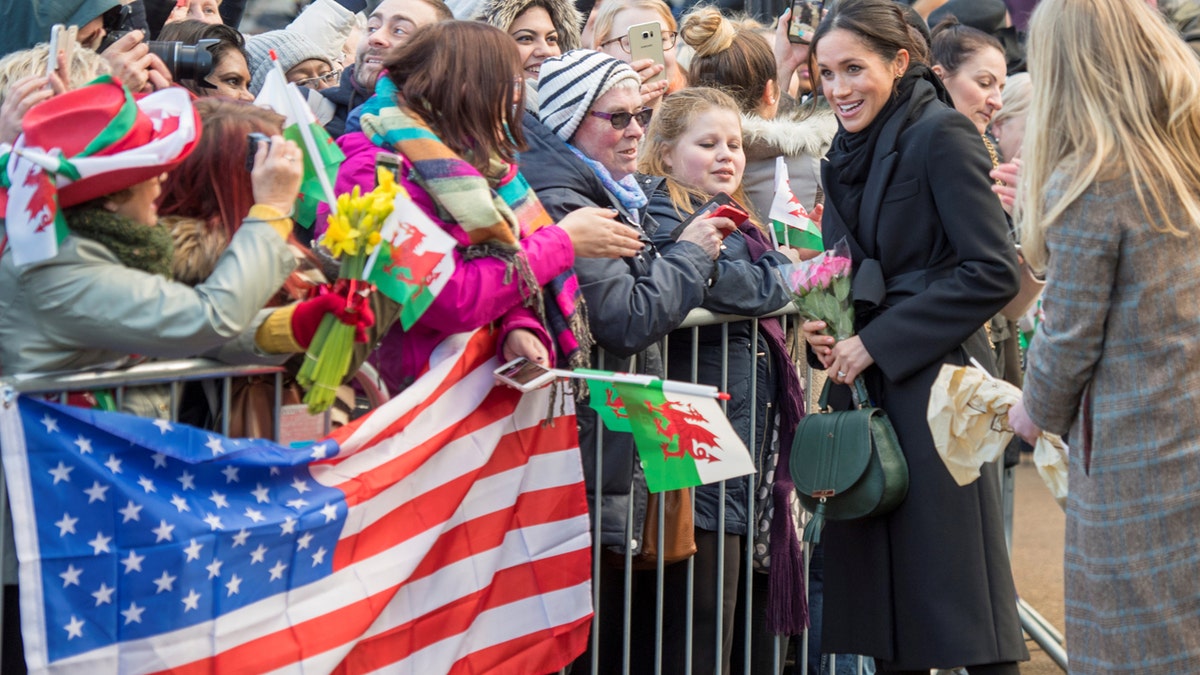 "We don't have a royal family in America, and the whole idea is amazing," she said. "And now we have one who joined the family — finally. It is super exciting."
Hoefer was one of the lucky few in the crowd who got the chance to carry on a short conversation with the "Suits" star.
"Meghan was lovely," Hoefer said. "She came over and was talking and showed us her ring. It was gorgeous. She said she was 'super lucky, a very lucky woman.'
Hoefer finished her conversation with Markle by telling her where in the States she was from.
"She asked me where I was from — I said Virginia, and she said it was very nice. She was really stunning up close."
Another fan, 10-year-old Megan McAuley, caught Markle's eye with a sign that said: "My name is Megan too!"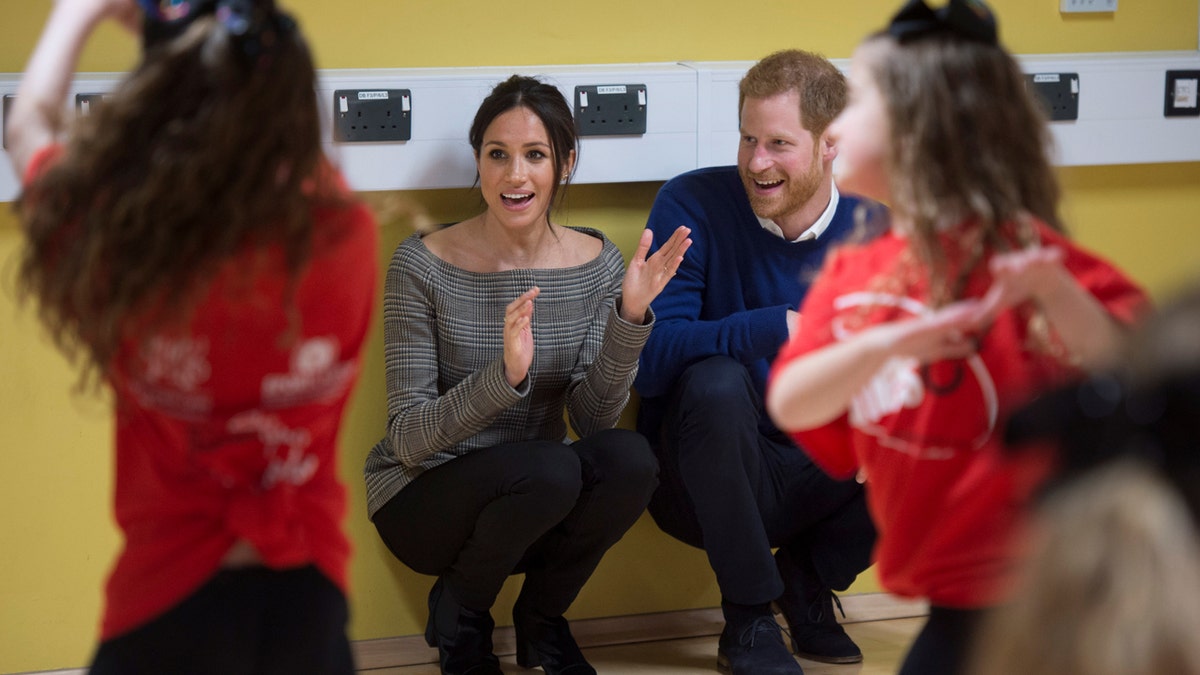 McAuley said Markle approached her and said, "Your name's Meghan too!" and "It's very nice to meet you. Can I call you Meg?"
McAuley then presented Markle with "a nice flowery necklace" and she thanked her for the gift.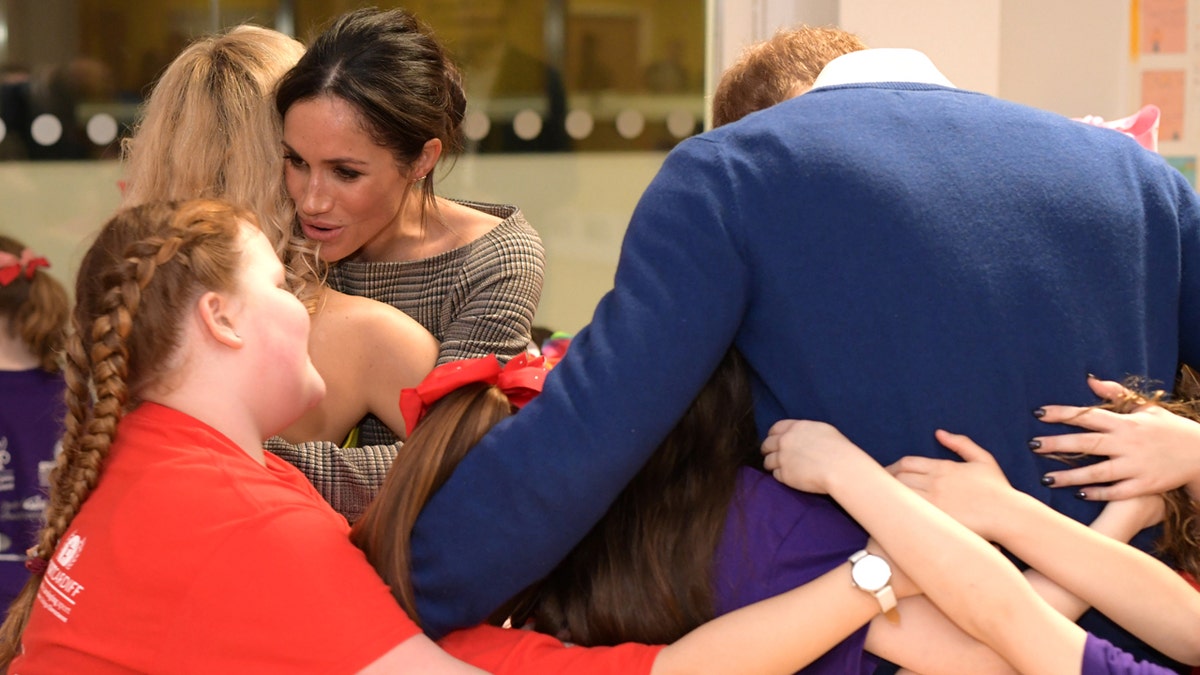 After wooing the crowds, Markle and Harry got their fill of Welsh culture as the pair enjoyed musical performances, poetry and met with some of the local famous athletes.
Following their visit to the castle, the couple had their second outing at Star Hub, a local community with the goal of helping youth excel through sports. At the event, the pair met with children in the Star Hub street dance program and watched them perform. The visit also coincided with Harry's involvement with the StreetGames charity.
According to People, Markle and Harry are scheduled for a slew of public appearances before their May 19 nuptials at Windsor Castle.