Megan Williams' Gym Selfie, Woody Harrelson's Pajama Pants, and Much, Much More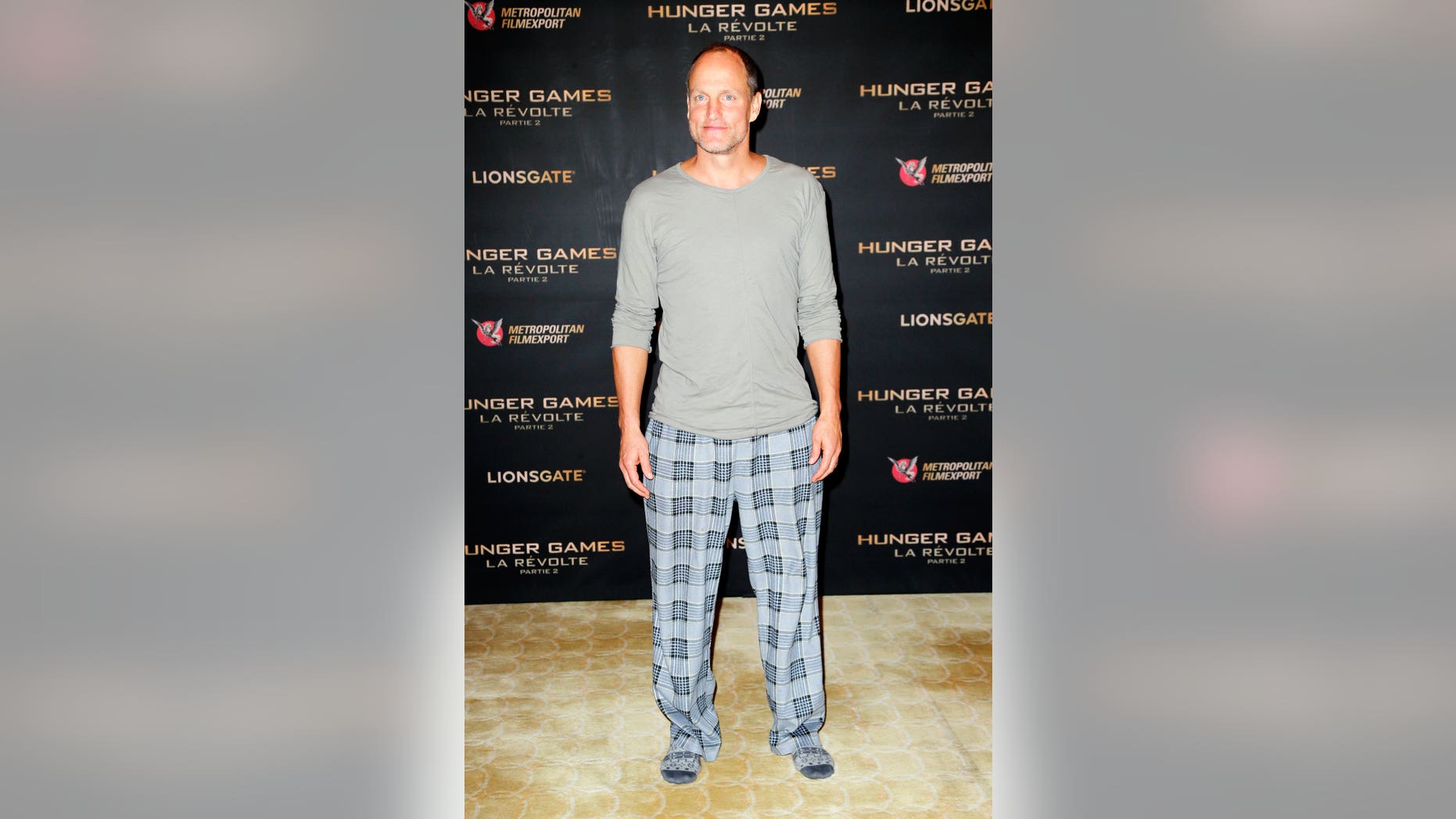 Here's what's happening out there:
• On Monday night, GUESS Girl Megan Williams shared a workout selfie from her hotel gym (above), and in doing so, she proved two things: first, that she keeps herself in unbelievable shape for her GUESS shoots; and second, that her hotel gym is much nicer than the one we always sneak into to avoid paying gym membership fees.
•  In related news, Williams recently visited FNM's studios to tell us how she was first discovered in a somewhat unlikely place. Watch the video below to find out more (and to see some of Megan's sexiest shots from GUESS), and then quick! Pack up your stuff and run before hotel security catches you using their treadmills.
• In a message posted to her Facebook page, "Hunger Games" actress Jennifer Lawrence insisted that she does wash her hands after using the bathroom, despite what she once told MTV. "I can't believe I've put myself in a situation where I even have to say that," she added, apparently shocked that we, as a society, would take her gross comments as fact.
• Ben Stiller made a promotional video for Justin Bieber's album "Purpose" dressed as his Derek Zoolander character from "Zoolander" (below). So just in case you were on the fence about picking up "Purpose," allow yourself to be convinced by this male bimbo who, historically, can't turn left:
• Transgender activist and legendary Olympic champion Caitlyn Jenner was honored with the Trans Champion Award at Glamour's 25th annual Women of the Year awards on Monday night. We'd like to congratulate her on the victory, but we'd also like to extend our condolences to all the other transgender Olympians in the audience, as they were probably pretty bummed when they learned they didn't win.
• On Monday's edition of the "Today" show, country artist Blake Shelton announced that he'll be hosting Nickelodeon's 2016 Kids' Choice Awards. The ceremony doesn't take place until March, though, which should be enough time for kids everywhere to come to grips with the fact that their first choice, Dora the Explorer, has once again declined the gig.
• "Hunger Games" actor Woody Harrelson wore his pajamas to a Paris photocall for "Mockingjay: Part II" on Monday in Paris (below), but in Woody's defense, it's possible he was simply confused by the time difference between L.A. and Paris. Also in Woody's defense, he's kind of a huge stoner, and we're lucky he didn't just show up in his custom-made hemp suit.
• According to the Hollywood Reporter, Mariah Carey will be lending her voice to "The Lego Batman Movie" as the "Lego" mayor of Gotham City. In doing so, she'll become the first woman to portray Gotham City's mayor on film, but probably only the second actor to bring copious amounts of eyeliner to the role after that guy from "The Dark Knight."
• And finally, former "Fashion Police" panelist Kelly Osbourne revealed that she almost threw her puppy into a washing machine with her laundry, but stopped once she heard him sneeze from beneath some bedding. She was pretty self-congratulatory about it too (below), which only makes us wonder if this isn't the first time Kelly almost washed a dog to death.