Meet Camilla Thurlow, Prince Harry's Latest Gal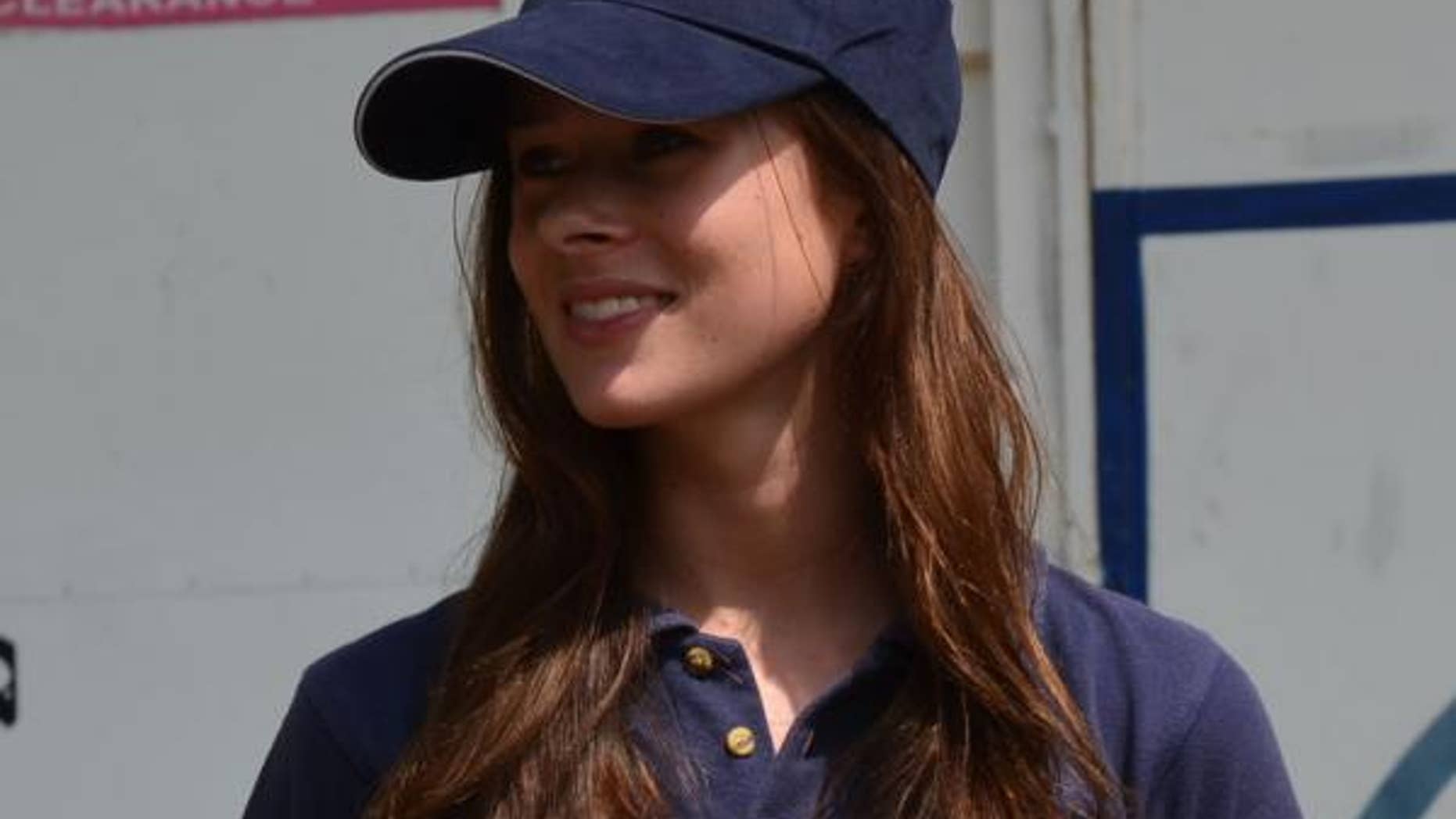 By now, you're probably aware that Prince Harry has a new girlfriend by the name of Camilla Thurlow. But aside from her ability to wear a navy baseball cap with the best of 'em, you might not know much else about her.
Thurlow, 25, originally hails from Holywood in Dumfries, Scotland, and attended Fettes College in Edinburgh before finishing her education at Loughborough University in Leicestershire, England. The London Evening Standard reports that she studied sports and exercise science while there, and eventually graduated with honors.
According to an online bio she penned in 2008 for the Miss Earth competition (did we mention she won the Miss Edinburgh pageant at 19?), Thurlow also participated in a wide variety of extra-curricular activities during her school days. Sports seemed to be her favorite hobby, with physical activities like hockey, track, and lacrosse dominating her time (as well as canoeing, squash, and multiple Outward Bound expeditions), and she served as the captain of three of her teams. In addition, Thurlow found time to sing in the choir at Fettes and star in a production of "Steel Magnolias" to boot.
Since July of 2013, Thurlow has been employed as a Projects Officer at The HALO Trust, a non-profit organization dedicated to the removal of landmines in countries across South America, Africa, and Asia. And if The HALO Trust sounds familiar, it might be because Princess Diana visited one of their sites in Angola back in 1997, or because Harry himself became an official patron of the organization in March 2013.
Interestingly enough, however, Camilla and Harry didn't meet at work. The two were reportedly introduced by Harry's cousin Beatrice in June, at a London club called Tonteria owned by Harry's friend Guy Pelly. They began dating steadily about a month later, with Harry even inviting Camilla on a yacht trip to Saint-Tropez in celebration of his upcoming 30th birthday.
"Camilla's the full package — she's got beauty and brains," an insider recently remarked to E! Online. "But Harry loves how she's devoted her life to charity — she's fully committed to helping other people and he sees a lot of his mother Diana's goodness in her."
The feeling seems to be mutual, as Thurlow's friends say she thinks of Harry as "sweet, sensitive, and so romantic."
What do you think? Could Camilla be the woman who gets Harry to settle down?