Matt Damon's Hollywood Wish: To Work With James Cameron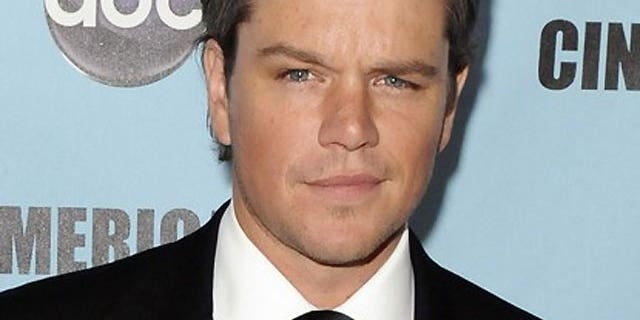 Famed Beverly Hills Courier columnist George Christy gives you an insider's peek into Hollywood's A-list parties and personalities.
Matt Damon reveals that he "almost" starred in Avatar as the paraplegic marine Jake Sully, before newcomer Sam Worthington was cast in this pivotal role. "Still, I'm hoping that one day I may work with Jim Cameron … I know I'd learn a great deal. But his and my production schedules conflicted for the Avatar shoot."
We discovered this during the media blitz surrounding Matthew Paige Damon last week when he was feted with the 24th annual American Cinematheque award during the black-tie gala at the Beverly Hilton. Later this month, ABC will telecast the event, doubtlessly requiring considerable editing for family viewing of the goosey barbs from Matt's friends. Hats off, by the way, to Morgan Creek's Rick Nicita, who dressed properly in a tuxedo while others didn't, and his wife Paula Wagner, who's always a fashion cynosure.
At 39, Massachusetts-born Matt, who turns 40 in October, now becomes the non-profit organization's youngest honoree. At one point, the evening's host Jimmy Kimmel shouted, "Next year, let's hand the award to High School Musical's Vanessa Hudgens!"
Ben Affleck presented the trophy to Matt, who called him "my hetero-lifemate." Ben's wife Jennifer Garner noted that there was an undeniable 30-years-long "bromance" between these Bostonian buddies, then acknowledging "my darling husband and my husband's darling husband." Matt and Ben won an Oscar for their 1997 Good Will Hunting screenplay, in which they both starred with Robin Williams under the direction of Gus Van Sant.
CLICK FOR MORE: Read George Christy's full column in The Beverly Hills Courier.