Massive migrant camp forms near George Clooney's Italian mansion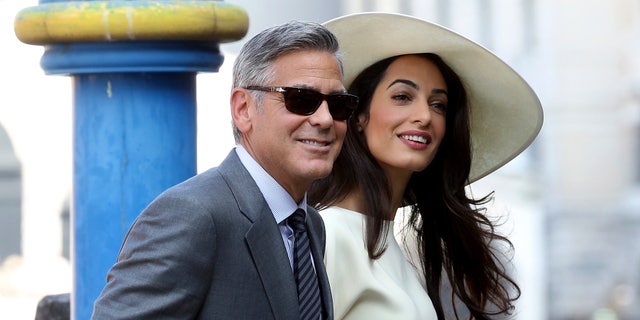 NEWYou can now listen to Fox News articles!
A makeshift refugee camp has sprung up in Lake Como, the popular celebrity hideaway in Italy favored by stars George Clooney, Richard Branson and Madonna.
Hundreds of migrants heading towards northern Europe have erected tents and flimsy dwellings around the exclusive town's railway station.
The migrant population in the town is now rapidly increasing after Switzerland shut its southern borders with Italy.
According to La Repubblica, many migrants are camping out in the town until they can hire people smugglers to lead them through the mountains north.
Lake Como has long been a destination favored by the powerful and wealthy, many of whom are attracted by its stunning lakeside villas built in Roman times.
Roberto Bernasconi, from a local Catholic charity, said: "We are helping them with food, clothing and we are also mounting showers.
"But it is very difficult, we do not know how to welcome all these people. In the Como diocese we have over 2,000 migrants in the facilities – there is no room."
"I do not know how much longer we can bear the brunt of this mass of people who would like to cross the border but who are not willing to leave Como."
The groups of migrants arrive in the area having likely traveled up Italy after landing in the south having crossed the Mediterranean by boat.
Just yesterday nearly 1,000 migrants were saved in six separate rescue operations on the Med.
All six boats – including four rubber dinghies – are believed to have set off from Libya, where criminal gangs charge people thousands to be lead on the perilous crossing.
Italy has long been on the front line of seaborne migration from Africa to Europe.
It is now the main point of entry after the EU struck a deal with Turkey to stem flows to Greece amid Europe's worst migration crisis since WWII.