Marvel and Netflix cancel 'The Punisher' Comic-Con panel in wake of Las Vegas shootings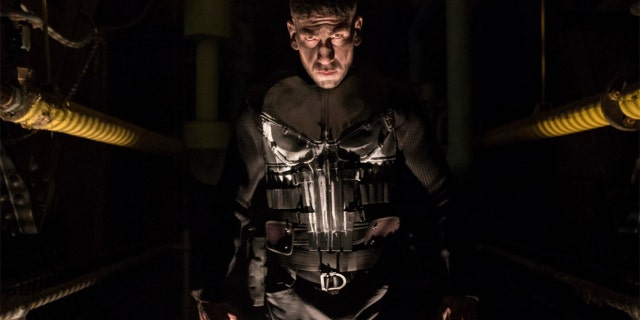 With the worst mass shooting in American history still fresh in people's minds, Marvel and Netflix have decided to cancel their panel on the upcoming, and hyper-violent, "The Punisher" TV show at the New York Comic Con.
According to Deadline, the event was canceled out of respect following the mass-shooting in Las Vegas. For those unfamiliar with "The Punisher," the character was brought to life in the Marvel Cinematic Universe by way of "Daredevil" Season 2, where actor Jon Bernthal took on the role of Frank Castle. A former U.S. military veteran, Castle uses his lethal skills and prowess with military-grade weapons to fight crime in New York City, earning him the name The Punisher.
The streaming service has been teasing his action-packed and gun-filled standalone series with several videos over the past few weeks, and a premiere date was expected by many to come at the NYCC. However, it seems Netflix found the shoot-em-up aesthetic inappropriate at this time and has canceled the October 7th panel.
"We are stunned ad saddened by this week's senseless act in Las Vegas," the streaming giant and Netflix told Fox news in a joint statement. "After careful consideration, Netflix and Marvel have decided it wouldn't be appropriate for Marvel's 'The Punisher' to participate in New York Comic-Con. Our thoughts continue to be with the victims and those affected by thsi tragedy."
The New York Comic-Con begins Thursday, Oct. 5 and goes until Sunday, Oct. 8. There's currently no word on whether Netflix plans to make up for the event.