Mariah Carey's HIV-positive sister arrested on prostitution charges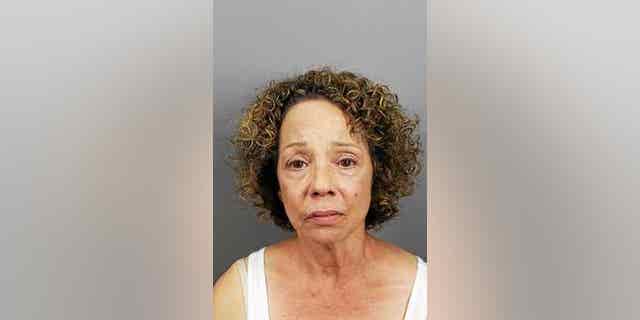 The sister of pop star Mariah Carey was arrested on prostitution charges in upstate New York.
The Daily Freeman of Kingston reported that 55-year-old Alison Carey was arrested in Saugerties on Friday as a result of an ongoing undercover investigation at a hotel there.
Local police said Carey solicited money in exchange for sex from an undercover police officer posing as a possible client.
Saugerties Police Chief Joseph Sinagra told the newspaper that Alison Carey identified herself as the sister of superstar performer when she was arrested. He said an internet search confirmed her claim.
He said Carey was a visitor to the town and had advertised her sexual services online, on the adult section of a local website.
According to the Freeman, one such ad, posted at 6:18 p.m. on Friday, contained two photos of Carey and stated, "I'm a pretty lady looking for guys who are looking to have some fun and get into a world of pleasure that other woman just can't provide to you. Woman with the ability to make the earth move for you and to get you to see stars. Oh, yeah, with me its, 'It's such a sweet, sweet fantasy, baby. When I close my eyes, I come and take you on and on.'"
The quotation echoes the lyrics to Mariah Carey's 1995 hit, "Fantasy."
Others ads were posted by the same user on July 31 and Aug. 15.
Neither the hotel where Alison Carey was working nor the website on which the ads appeared were identified.
Sinagra told the Daily Freeman that "based on other stories" found online reporting that Carey is HIV positive, people who had sexual encounters with her, particularly if it included unprotected sex, were urged to contact their doctors.
Carey is due in Saugerties Town Court on Aug. 30.
It wasn't immediately clear if she had an attorney who could comment on the charges.
Mariah Carey has not commented publicly about her sister's arrest.