Mariah Carey shows off figure in fitting red bodysuit during family vacation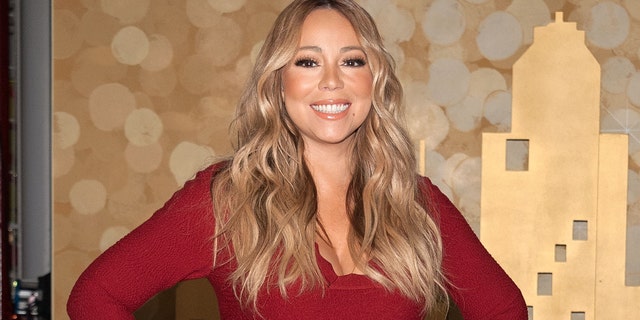 Mariah Carey had an impromptu photo shoot while on vacation with boyfriend James Packer and her twins in Antigua.
The 45-year-old pop singer took to Instagram to show off her rather modest body suit – with a plunging neckline, of course – while having some family fun on the beach.
"6th grade revisited "I'll beat you in a race." #nevermadethetrackteam #eternally12 #shakeandbake @lishy118" she captioned the first in a set of photos that included a race with daughter Monore.
Carey also posted a photo of herself throwing sand in the air and joking in the caption that was "#stillwishingforthesnow."
However, it didn't seem like the pop singer was missing snow as she posed in her sunglasses and red bodysuit.
In addition to taking in the sun in Antigua, the "All I Want For Christmas" singer celebrated the New Year in Packer's native country of Australia — she even performed at the Crown Casino for her billionaire boyfriend's New Year's Eve party.
According to Page Six, the couple sparked wedding rumors when Carey arrived sporting what looked to be an engagement ring — but they remained mum about it.