Mandy Moore on her divorce: It 'emboldened me'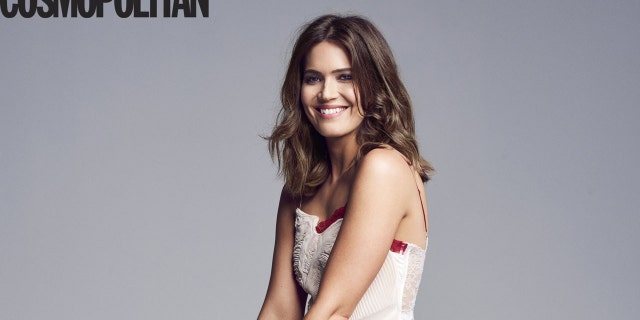 Mandy Moore made some changes in her life before taking on the role of Rebecca Pearson.
The 33-year-old actress covers the March issue of Cosmopolitan magazine and opens up about life before "This Is Us." "Before I got the part, I was making massive changes in my personal life and was looking to echo that in my work," she shares. "I was waiting for something different that would allow me to dig deep. I knew I was capable, but I couldn't get any momentum, and I had just been crushed by three failed pilot seasons."
That's when the role of a lifetime came along. "When I read the script for 'This Is Us,' I told my agent, 'I will do absolutely anything to be a part of this,'" Moore recalls.
Mandy Moore Hopes Fans Will Be Able to 'Move Forward' After 'This Is Us' Super Bowl Episode
Opening up even more about her personal life, Moore says that it was her divorce from singer Ryan Adams in 2016 that helped give her a newfound confidence. "It's a combination of getting older and wiser and going through the hard knocks of a divorce," she explains. "You realize, 'I'm not going to take anyone's s--t. It's emboldened me. There's power in saying no and in asking for what you deserve. There is power in knowing your value."
As for the anti-harassment movement Time's Up that is sweeping Hollywood and beyond, Moore calls it a "cultural reckoning" that is "past due."
Mandy Moore Shares Her Adventurous Honeymoon Plans
"Men have been using their positions of power to take advantage of women, and it's so prevalent," she says. "I can only hope that what's happening encourages more women [to speak out] and it serves to put women in more powerful positions across the spectrum and in entertainment, specifically as studio heads, directors, writers and producers. I think it's going to help women ascend to the top faster.""
The Golden Globe-nominated actress also went on to gush over her "This Is Us" co-stars. When asked to describe them in one word, she calls Milo Ventimiglia "boundless," Chrissy Metz "spectacular," Sterling K. Brown "majestic" and Justin Hartley "magnificent."
Mandy Moore Says Matching Blue Dresses With 'This Is Us' Co-Stars at SAG Awards Was (Somehow) Not Planned