Maná Releases "Lluvia al corazón," Plans Tell-All Interview at Billboard's Latin Music Conference and Awards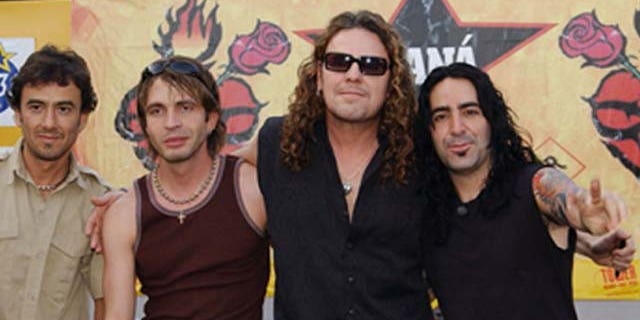 For more than 25 million Maná fans throughout the globe, the wait is finally over.
The Mexican rock group released their new single "Lluvia al Corazón" off the new album, "Drama y Luz." It is scheduled to hit stores April 12.
The latest track, written by Maná's lead singer Fher Olvera and Sergio Vallín, made its long-awaited debut digitally on iTunes on Tuesday.
The entire song can be heard on Maná's website. The band said that the official music video for the song is already in the works and will be shot in Los Angeles, Calif.
Besides launching their latest single, Maná also confirmed their upcoming tell-all interview at Billboard's Latin Music Conference and Awards. The ceremony is scheduled to take place April 26-28 at the Eden Roc Renaissance hotel in Miami Beach, Fla.
All four members will be present discussing the evolution of the group.
Furthermore, fans will get a better understanding behind Maná's musical aesthetics as well as an inside look of the rock stars' future projects and approaching tours.
Leila Cobo, Billboard's executive director of Latin content and programming, will have the seminar with Maná. She said they are "an example of the best music, integrity and perseverance."
"Each of their albums launched in the United States has sold over 500,000 copies, an unprecedented event for a Latin artist," Billboard Magazine reported.
You can reach Alexandra Gratereaux at: Alexandra.Gratereaux@foxnewslatino.com
Or via Twitter: @GalexLatino
Follow us on twitter.com/foxnewslatino
Like us at facebook.com/foxnewslatino