Man arrested in theft of $15G Hank Williams Jr. guitar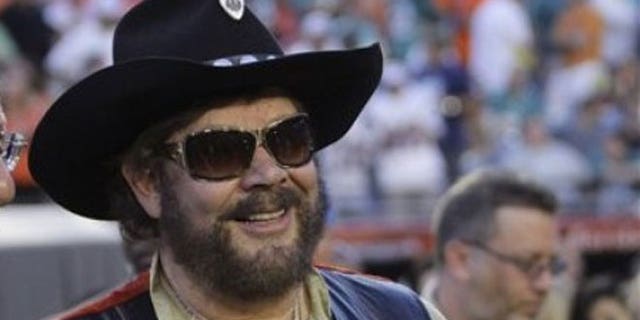 NASHVILLE, Tenn. – Authorities say a man has been charged in the theft of a $15,000 guitar that belonged to Hank Williams Jr.
Adam Dale Broach, of Notasulga, Alabama, was arrested Sunday by the Pike County's Sheriff's Office. Broach is charged with first-degree theft of property.
An arrest report says the custom-made 1968 Les Paul guitar disappeared from Williams' cabin in the area in July 2010 and then was recovered later that month when it was given to Wayne Mills of the Wayne Mills Band as a gift during a concert in Sheffield.
Few other details were available. Pike County Sheriff Russell Thomas was not immediately available for comment Monday afternoon.