Madonna can't remember her own song
Madonna had a memory lapse when she forgot the lyrics to her own song.
The "Material Girl" was celebrating her 59th birthday on Wednesday with some male friends and captured the fun on video.
The pop icon was singing along to her 2012 hit, "B-Day" and could not remember the words.
She continued to dance and sing despite the whoops. Madonna captioned the Instagram video, "When you can't remember the words to your own song.. Still a Happy Girl!'"
Fans embraced Madonna's mistake.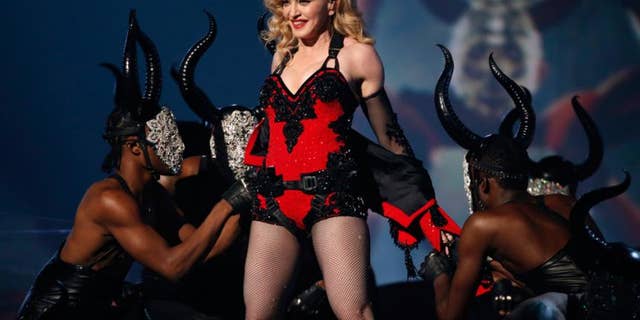 One social media user wrote, "'We'll forgive you this time.. Cause it's your birthday!!'
Another said, "This has just made my day! Absolutely hilarious!"
While dozens penned complimentary compliments like, "You look amazing and happy," "Awww cute," and "If you've got it, flaunt it."