Mackenzie Phillips says exposing incest with father ruined family relationships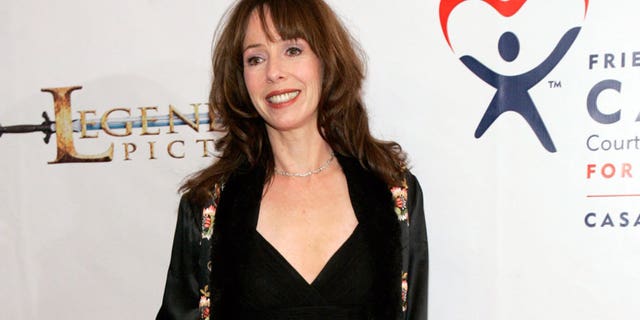 NEWYou can now listen to Fox News articles!
It's been eight years since Mackenzie Phillips made a shocking revelation about her father and since then, her relationships with other family members may have been permanently ruined.
The 57-year-old and former star of "One Day at a Time" revealed in her first book, "High on Arrival" that her father, The Mamas & Papas singer John Phillips, allegedly raped her at age 19 while they were under the influence of drugs and alcohol. The encounters reportedly continued, leading to a consensual, incestuous relationship lasting around 10 years.
According to excerpts obtained by People from Phillips' new book, "Hopeful Healing: Essays on Managing Recovery and Surviving Addiction," Phillips said some family members still hold her accountable and have at one point even disinvited her from a birthday party.
"Another family member was angered that I might attend, and I was told she was just not willing to forgive me yet," wrote Mackenzie. "She wouldn't forgive me! For abuses perpetrated against me as a child, or for exposing those abuses perhaps."
Mackenzie, a former drug addict who is now a drug rehab counselor at Breathe Life Healing Centers in West Hollywood, stated that she reaches out to her own counselor and loved ones for support.
"I've come to understand that some in my family have chosen to hold on to the pain and anger they felt when I came out with the truth about my dad," she said. "I understand that they're still caught in a textbook response of devaluing the victim and holding up the perpetrator."
"I've also had to accept that, of course, I'd be the target of negative reactions and feelings because I'm the one who wrote the book and told the truth no one wanted to hear," added Mackenzie. "If you're trying to maintain some sort of façade so you can avoid pain, the last thing you want is for the façade to be demolished."
When Mackenzie's shocking memoir was published in 2009, several family members publicly spoke out against her. Some accused her of lying, while others were upset of the allegations against her father, who passed away in 2001 from heart failure, and was unable to defend himself.