Macaulay Culkin lost his virginity at 15, but wants his kids to wait for marriage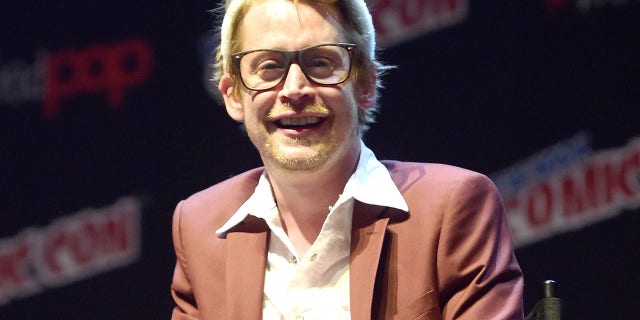 Macaulay Culkin was an open book during his Tuesday appearance on the "Anna Faris Is Unqualified" podcast. The 37-year-old former child star opened up about losing his virginity at a young age and his current life with his "special lady friend."
When host Faris asked Culkin at what age he'd like his future children to lose their virginity, he revealed some personal details about his own first time.
"I was about 15, so I think that would be the youngest I'd be ok with that," he said, before joking, "I'd say about 32. I want them to wait till they're married."
Macaulay Culkin Boycotts Watching Oscars 2018, But Still Hilariously Live Tweets the Show
Culkin spoke about losing his virginity in a lighthearted manner but did note that the event was "special."
"It wasn't gross or weird. We planned it. It was warm and sticky and I felt like, 'Geez, this is weird. Am I doing it right?'" he said. "We listened to 'The White Album,' so there you go. 'Am I doing it right? This is warm and sticky. There are so many weird smells!'"
Culkin didn't clarify who he shared his first time with, but he does have a history of starting things young. He married actress Rachel Miner when he was 17 before they later split in 2002. He also previously dated actress Mila Kunis.
Macaulay Culkin Treats Girlfriend Brenda Song to Paris Shopping Spree
Though Culkin didn't specifically name his current girlfriend, Brenda Song, on the show, he did talk about his "special lady friend" several times, adding, "She's Asian, so I can make Asian jokes now too."
"I'd be lying if I didn't say looks matter. But also, I'm with a lady right now and she is so good to me that they feel like blows," he said. "She just does nice things, and I feel like at first I didn't know how to be treated well in that kind of way. It was a strange, almost foreign concept. So that kind of thing, I realized it is important to me."
Macaulay Culkin Reacts to 'Home Alone' Conspiracy Theories: 'Why Doesn't He Just Call the Cops?'