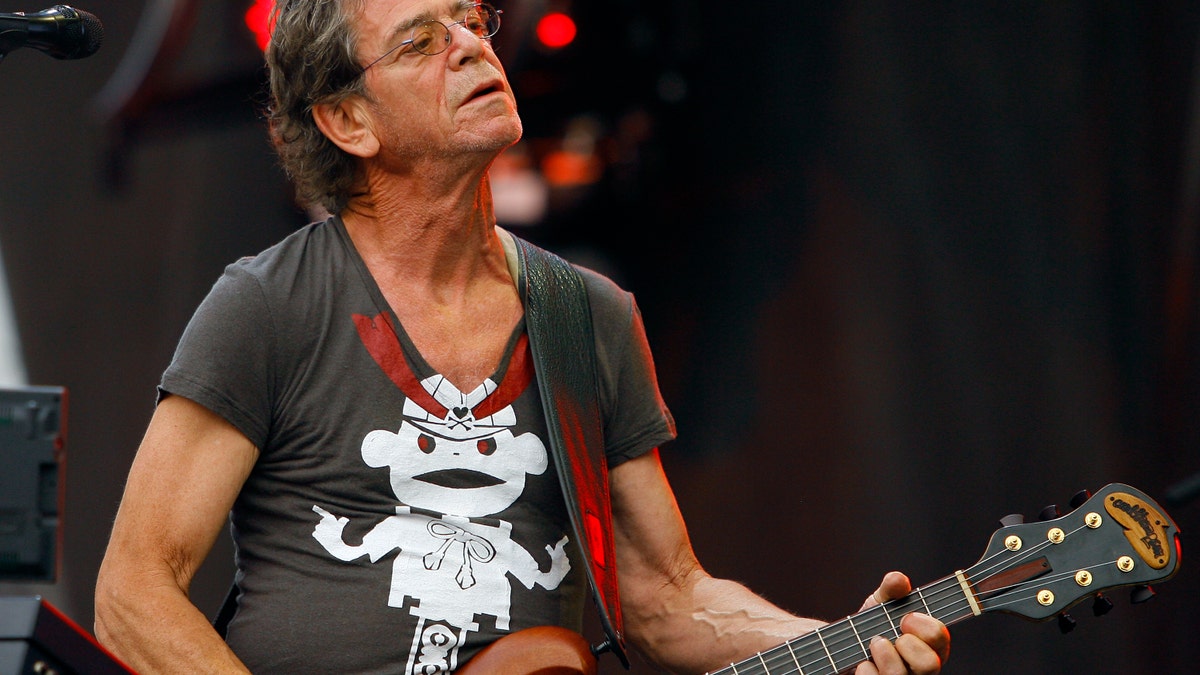 LOS ANGELES – Lou Reed wasn't as much a hit maker as he was a rock 'n' roll poet who influenced and inspired generations of musicians and artists. His one Top 20 hit, 1972's "Walk on the Wild Side," tops this list, but all are essential listening.
1. "Walk on the Wild Side," 1972: "Shaved her legs and then he was a she; she says hey babe, take a walk on the wild side." This trampy transvestite and her key catchphrase became part of pop culture.
2. "Sweet Jane (live)," 1974. Originally a Velvet Underground song, this track got new life when Reed performed it live, and again in 1994, when Cowboy Junkies' sweet cover version was included on the "Natural Born Killers" soundtrack.
3. "Satellite of Love," 1972. Whether it's the gentle melody or the lulling "bum bum bum" of the background singers, this love song remains one of Reed's best.
4. "Wild Child," 1972. A vivid portrait of vibrant life in New York with snarly rock guitars, includes the lines "suicides don't need notes" and "life is a theater, certainly fraught with many spills and chills."
5. "Dirty Blvd.," 1989. Almost as though no time has passed, Reed waxes poetic about the rich and poor on this track that channels the energy of his 1972 solo debut.
6. "Perfect Day," 1972. An ironic ode to drugs or sincere reminiscence of time with a loved one? Either way, this song, revived on the soundtrack of 1996's "Trainspotting," is classic, melancholy Reed.
7. "Coney Island Baby," 1975. Reed's muted delivery matches the tender message and melody of this coming-of-age classic.
___
Follow AP Entertainment Writer Sandy Cohen at www.twitter.com/APSandy .