Lindsay Lohan Hits Back at Fashion Week 'Diss'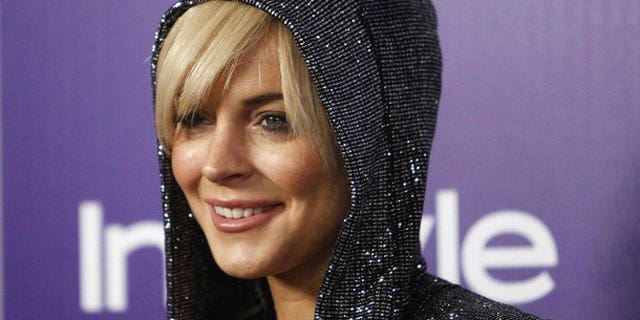 LOS ANGELES – Word on the street is that Lindsay Lohan opted out of Mercedes Benz Fashion Week in New York this time around because of a lack of love when it came to invitations due to being a "brand damager." However, we're told the troubled Tinseltowner is particularly upset by the rumors she wasn't wanted at the shows and wants the world to know it's simply not true."
"Lindsay got hundreds of invitations. She wanted to be there, but felt it was more important to go to England to host an event and raise funds for Haiti," Lohan family spokesperson, Todd Shapiro, told Pop Tarts. "She loves fashion week and hopes to be there in September, but rumors that she was blacklisted from shows couldn't be further from the truth."
Lohan was also reportedly banned from attending designer Charlotte Ronson's show and post-party and according to an insider, the sister of her ex-girlfriend Samantha Ronson always showed animosity toward the actress.
SLIDESHOW: Lindsay's Disastrous Couture Debut
"Samantha and Charlotte used to share an apartment together until Lindsay came into the picture," said our source. "Lindsay and Charlotte have never really been friends, Lindsay tried to reach out many times but Charlotte wasn't interested."
However we're told that despite a bitter break-up, Lohan and her DJ ex Sam are on good terms and enjoying just being friends.