Lindsay Lohan Enters Sober Living House Less Than a Week Before She's Scheduled to Head to Jail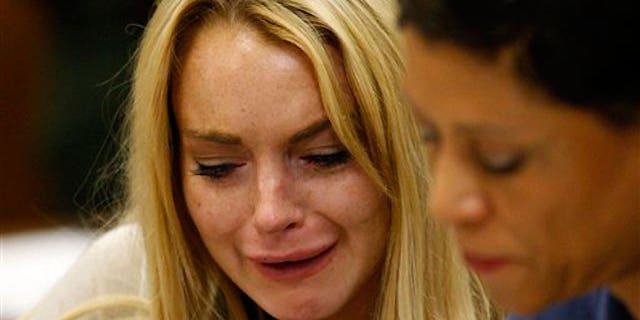 NEWYou can now listen to Fox News articles!
Lindsay Lohan spent her first night in rehabilitation facility last night, heading to her new attorney Robert Shapiro's sober living facility Pickford Lofts, according to a report from X17Online.com.
Lohan entered the facility just days before she is scheduled to surrender herself to a California jail facility to serve her 90 day prison sentence for violation of her parole.
According to TMZ, Shapiro, who is best known for his work on the O.J. Simpson trial, signed on to be Lohan's attorney this week. He will not be seeking an appeal for her 90 day sentence, TMZ reports, but will instead try to convince Superior Court Judge Marsha Revel to keep her in the facility or minimize her jail term.
Lohan's father Michael praised the decision to put Lindsay in rehab, but questioned why it didn't happen sooner.
"It's a positive step, but if they don't detox her off the prescription drugs it means nothing. Absolutely nothing," Michael told Fox News. "They have to get her off the prescription drugs. If you look at the list of things she's taking, it's toxic. I don't even know how she's still alive."
He said the idea came from Shapiro, who founded Pickford Lofts after losing his son to an overdose in 2005.
The Lofts will undoubtedly be more comfortable than a jail facility, where Lohan is scheduled to enter next Tuesday. Yesterday, she was visited by her mother, sister Ali, along with friends including ex Samantha Ronson and rumored new girlfriend Eliat Anschel.