Lindsay Lohan Due Back in Court for Jewelry Theft Case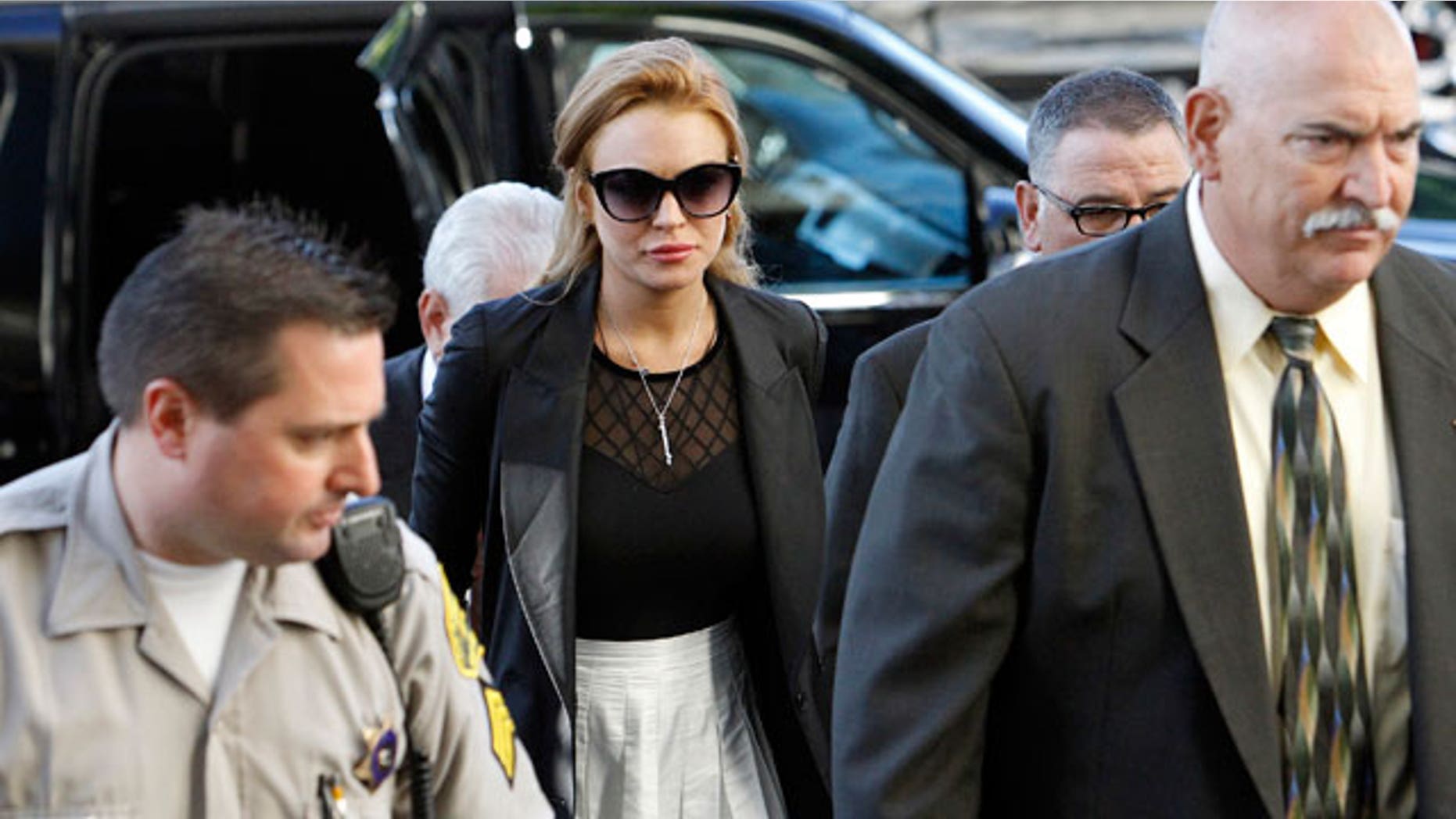 Lindsay Lohan was expected to appear in court Wednesday, where a judge could decide whether an allegation that the actress stole a $2,500 necklace can be resolved without going to trial.
The "Mean Girls" star has pleaded not guilty to a count of felony grand theft over the necklace, which was taken an upscale jewelry store in the beachside community of Venice.
During her arraignment Feb. 9, Lohan's attorney indicated the actress may be willing to take a plea deal if the terms are right.
Los Angeles Superior Court Judge Keith Schwartz was expected to get reports on Lohan's probation and decide whether the case can be resolved before trial. He has indicated that he thinks Lohan violated her probation on a 2007 drunken driving case, but has not indicated how he will handle the matter.
He also has threatened to jail the actress if she encountered any other problems.
"Everybody else has to follow the law," Schwartz told Lohan this month. "You're no different than anyone else. So please, don't push your luck."
The necklace case has become the latest courthouse issue for Lohan, who was sent to jail twice and rehab twice last year for violating her probation.
She spent three months in rehab at the Betty Ford Center and was accused by a rehab worker there of misdemeanor battery during a December argument. Prosecutors in Riverside County have not yet decided whether to pursue charges in that case.
Roughly three weeks after her release, Lohan was accused of taking the necklace from Kamofie & Co., a jewelry store near Lohan's new home in Venice. The necklace was turned over to detectives before they could serve a warrant to search Lohan's home.
Her career has been stalled for months, with Lohan losing her part in a biopic of porn star Linda Lovelace while she was receiving treatment at Betty Ford.
Lohan's attorney, Shawn Holley, has denied the actress stole the necklace and said that the 24-year-old has passed all drug testing.