Lindsay Lohan confirmed to play Liz Taylor: Best choice to play legendary actress?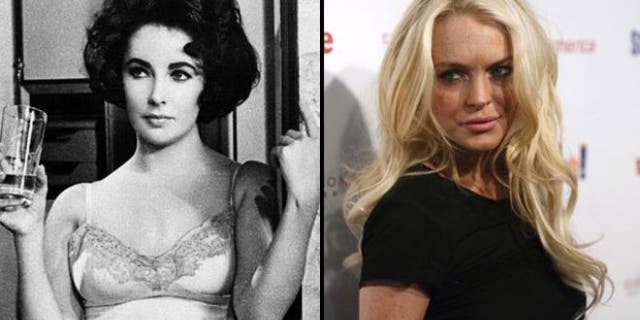 Hold on a second ... Lindsay Lohan as Elizabeth Taylor? Believe it or not, it's confirmed.
Lifetime television announced that the probation queen is going to play the legendary actress in "Liz & Dick," a TV movie based on the violet-eyed beauty's storied romance with actor Richard Burton.
"We are thrilled Lindsay will portray beloved Hollywood legend Elizabeth Taylor," said Rob Sharenow, executive vice president, programming, of Lifetime Networks. "She is one of the rare actresses who possesses the talent, beauty and intrigue to capture the spirit of such a provocative icon."
SODAHEAD SLIDESHOW: Best actress to play Liz Taylor?
Lohan added, "I have always admired and had enormous respect for Elizabeth Taylor. She was not only an incredible actress but an amazing woman as well. I am very honored to have been asked to play this role."
Last year, Deadline.com reported that Martin Scorsese was eyeing Angelina Jolie to play Liz in another movie based on the Taylor-Burton love story. Seemed a fitting choice: Not only does Angie have the looks, Liz caused the Brangelina scandal of the day when her fourth husband Eddie Fisher left his wife Debbie Reynolds to be with her.
PHOTOS: See the latest celebrity pictures to hit the Internet.
From Lilo to Angelina to Megan Fox, let us know: Which actress should play Elizabeth Taylor?