Liam Neeson's frail frame explained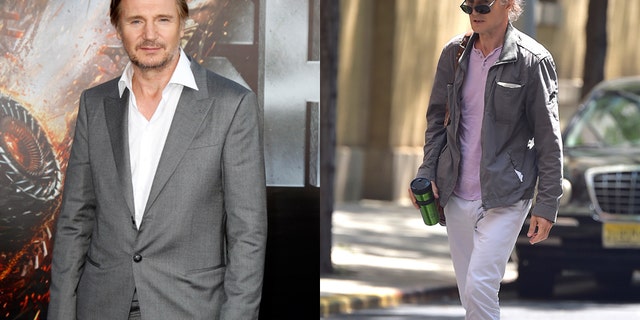 NEWYou can now listen to Fox News articles!
Liam Neeson had fans concerned when he stepped out in July looking worryingly thin, sparking rumors the actor had fallen ill.
His rep insisted at the time that Neeson, 63, has "never been healthier", and the "Taken" star's mysterious weight loss has been explained — it's all for Martin Scorsese's new film, "Silence."
Neeson reportedly lost nearly 10kg for his role as Father Cristóvão Ferreira in Silence, which tells the story of two Jesuit Portuguese priests who head off on a quest to Japan to spread the word of Christianity.
PHOTOS: Must-see celebrity sightings
Speaking at the Los Cabos Film Festival in Mexico over the weekend, he explained, "Martin wanted us all to look a bit more gaunt, which [co-stars] Adam [Driver] and Andrew [Garfield] did as well.
"Adam went to the extreme. He's an ex-marine and when he's given an order, he follows it through."
Neeson follows in the footsteps of fellow Hollywood heavyweights like Robert De Niro, who famously lost nearly 30kg for his Oscar-winning role in Scorsese's 1980s "Raging Bull."
"Silence," based on Shusaku Endo's 1966 novel about young missionaries in the 17th century, is due for release in 2016.
This article originally appeared on News.com.au.
Four4Four: Why Charlie Sheen REALLY came forward