Liam Neeson believes gender wage gap is 'disgraceful' but will not take a pay cut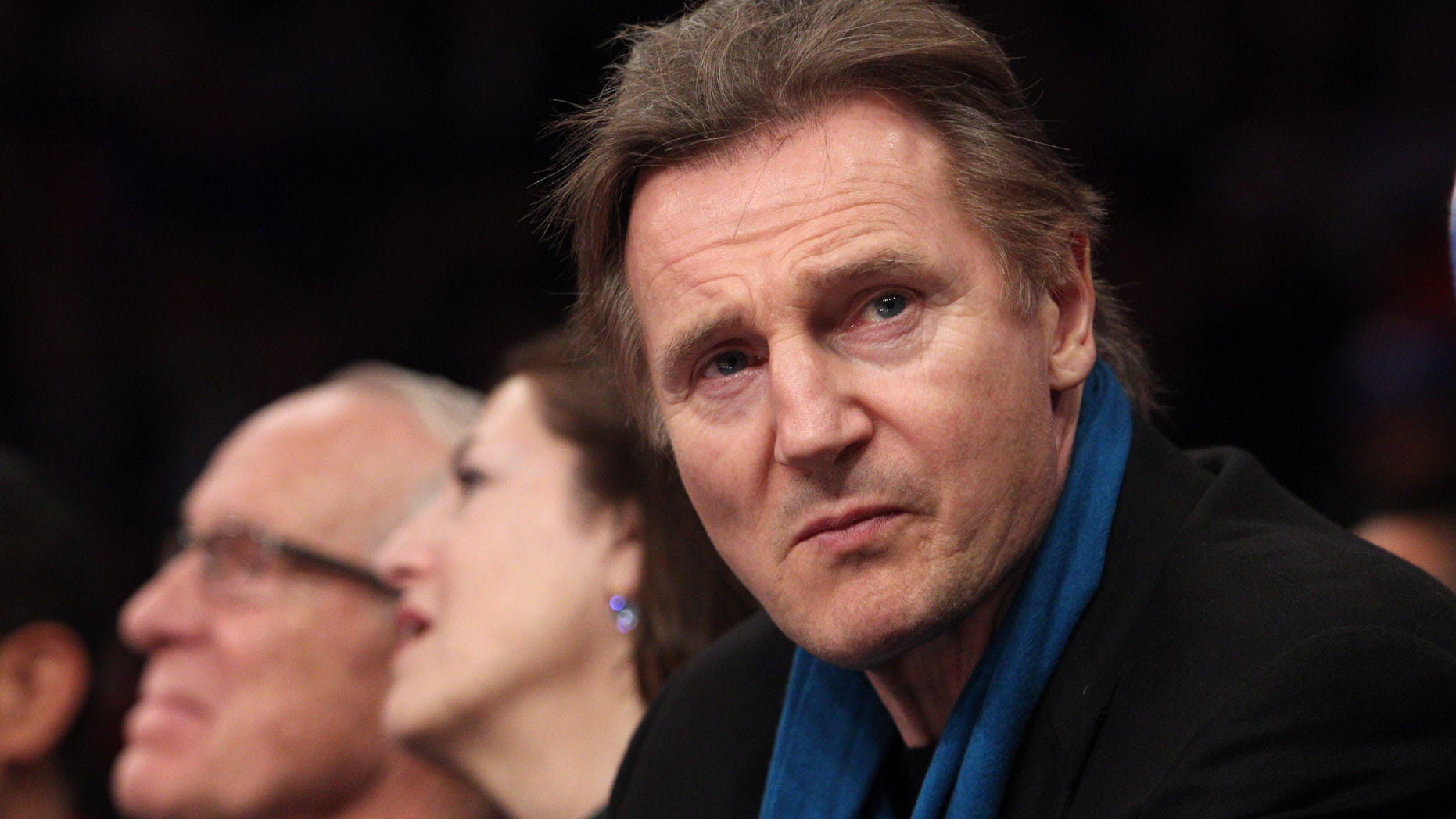 Liam Neeson did not mince words.
In an interview with The Associated Press Thursday, "The Commuter" star said he felt the gender wage gap was "f---ing disgraceful" but when asked if he would take a pay cut, the actor said "no."
Neeson said in a video clip of the interview: "There's a lot of discussion about it and a lot of healthy and necessary discussion about it because the disparity sometimes is f---ing disgraceful."
"We're starting and it's starting with these extraordinary actresses and brave ladies and we as men have got to be part of it. We started it, so we have to be part of the solution," he continued.
WARNING: VIDEO CONTAINS GRAPHIC LANGUAGE
When asked if he would take a pay cut to even things out, Neeson said, "Pay cut? No, no, no, no, no. That's going too far. There has to be parity; there just has to be."
The gender pay gap in Hollywood made headlines earlier this week after USA Today reported that actor Mark Wahlberg made over 1,000 times more than his co-star Michelle Williams did in the movie "All the Money in the World." The actor was also reportedly aware that he made much more than Williams.
MARK WAHLBERG KNEW HE WAS PAID 1,000 TIMES MORE THAN MICHELLE WILLIAMS FOR 'ALL THE MONEY' RESHOOTS, REPORT SAYS
Wahlberg received $1.5 million for reshooting his scenes in the movie while Williams got less than $1,000 on a $80 per diem wage. The two actors are represented by the same agency, William Morris Endeavor.