Leslie Carter's death the result of prescription drug overdose, report says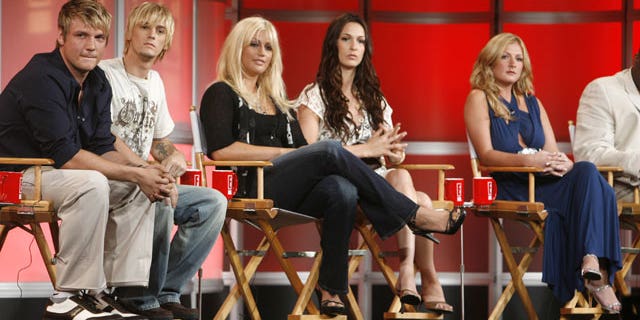 Leslie Carter's cause of death is believed to be the result of a drug overdose, with three prescription drugs found near her body Tuesday, according to a report from E! News.
The body of the 25-year-old sister of Backstreet Boys singer Nick Carter was found with Olanzapine, used to treat schizophrenia or bipolar disorder, the muscle relaxant Cyclobenzaprine and the anti-anxiety drug Xanax, E! reports.
The official autopsy results have yet to be released pending toxicology reports.
According to the police report obtained by E! News, Carter's body was found by her stepmother, Ginger. She had reportedly been trying to wean herself off her medication.
When paramedics arrived, she was unresponsive.
Ginger reportedly told authorities that Carter seemed depressed and had fallen in the shower and proceeded to sleep through the afternoon, leaving Ginger to care for the 10-month old baby.
According to the report, Ginger's condition seemed to be worsening as well, as she was slurring speech while talking to authorities.
Like the rest of her family, Leslie Carter was also involved in music. She signed a deal with DreamWorks Records back in 1999, but never released an album, according to the New York Daily News.
She released the single "Like Wow!" in 2001, which appeared on the soundtrack for the film "Shrek."
Leslie also appeared on the E! reality show, "House of Carters."