Leguizamo's Dad: John's Not Puerto Rican!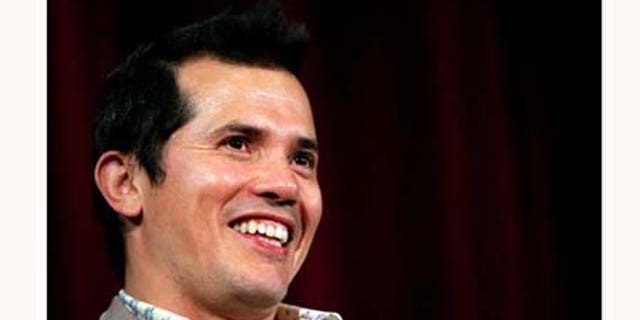 John Leguizamo, the comedian who has built his career largely on his Boricua identity and who was named Global Ambassador to the Arts for Sunday's Puerto Rican Parade, is not actually Puerto Rican, his estranged father revealed.
"My intention is to clear up this situation with my son John," John Leguizamo's father, Alberto Leguizamo, said in a stunner of an interview with the newspaper El Diario. "We are not Puerto Rican. I was born in Colombia and don't have any family in Puerto Rico."
The comedian, who came up in heavily-Puerto Rican New York City, has long been identified as the son of a Colombian mother and Puerto Rican father. His IMDB biography reiterates that notion.
Leguizamo himself has claimed to have roots in the Caribbean island. A story in Wednesday's New York Daily News noted his "Puerto Rican heritage" and his "Puerto Rican credentials." When the reporter asked if father was from PR, Leguizamo said, "Yes, my father comes from Aguadilla."
In a statement released Friday, Leguizamo said his grandfather is of Puerto Rican descent.
"I am proud of my Colombian and Puerto Rican heritage and can't wait to see all my peoples at the parade on Sunday," the statement read.
Leguizamo's father, who has often been portrayed as the heavy in his son's autobiographical works, presented El Diario with a copy of his passport, which showed he was born in Colombia in 1936.
Asked why he was coming forth now, he said, "I thought John had laid this to rest. I spoke to him about this two years ago and he said he was going to do it."
"It hurts me that [John] lies to the Puerto Ricans and doesn't stand behind his Colombian roots," he added.
A spokesman for the National Puerto Rican Day Parade said he would not be stripped of his ambassadorship because the parade has a history of "inclusion and diversity."
Whatever his roots, the younger Leguizamo has maintained his enthusiasm for Sunday's parade.
"I will be there with my family," he said at the ceremony where he was named Global Ambassador, "celebrating and being proud of who we are."
You can reach Alexandra Gratereaux at: Alexandra.Gratereaux@foxnewslatino.com
or via Twitter: @GalexLatino
Follow us on twitter.com/foxnewslatino
Like us at facebook.com/foxnewslatino