Laura Ingraham joins Fox News' prime-time lineup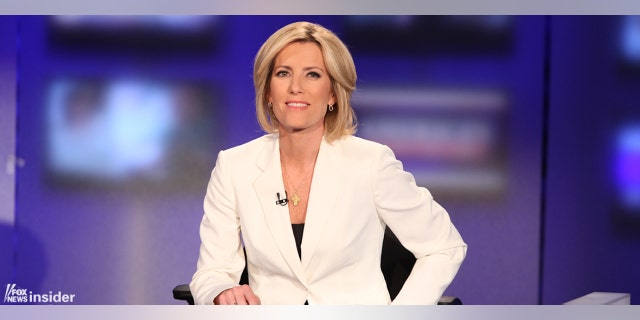 Laura Ingraham will host a new weeknight primetime show on FOX News Channel from Washington D.C. starting on Oct. 30 at 10 p.m. ET, with "Hannity" and "The Five" shifting timeslots in the process.
"We are delighted to unveil this new primetime schedule for both our current and future generation of loyal FNC fans. Over the last decade, Laura's extraordinary insight, expertise and strong voice have connected with our viewers across the network's programming," FOX News programming President Suzanne Scott said. "We look forward to her providing the audience with her exceptional commentary, engaging insight and spirited debate."
While "The Ingraham Angle" will debut late next month, the other changes to FOX News' primetime lineup take effect on Sept. 25 when "Hannity" moves to 9 p.m. ET and "The Five" returns to its original home at 5 p.m. ET where it was regularly among the most-watched shows in all of cable news. FNC's 10 p.m. ET slot will be occupied by a variety of rotating guest hosts until Ingraham's show launches.
"After a decade working at FOX News with a team of television pros, I am thrilled to be joining the primetime line-up as a host of the 10 o'clock hour," Ingraham said. "Martha [Maccallum], Tucker and Sean have proven that they understand the pulse of America across the political and the cultural spectrum. I look forward to informing and entertaining the audience and introducing new voices to the conversation."
"I look forward to informing and entertaining the audience and introducing new voices to the conversation"
"The Ingraham Angle" plans to focus on everyday Americans and will aim to avoid political rhetoric used throughout Washington by career politicians. The show will allow "Hannity" to directly follow "Tucker Carlson Tonight," putting two of the most popular conservative hosts in all of television on back-to-back, which should provide a nice lead-in for Ingraham, who is already a household name in conservative circles.
Ingraham first joined FNC back in 2007 and has appeared on a variety of programs, both as an analyst and fill-in host. She is the most-listened-to woman in political talk radio and "The Laura Ingraham Show" will continue to air on hundreds of stations across America. Ingraham is the founder of LifeZette, a political and cultural website, and will continue to serve as editor but without a day-to-day operational role.
In addition to her radio and television success, Ingraham has authored several New York Times bestsellers and served as a litigator and Supreme Court law clerk for Justice Clarence Thomas.