Latino celebrity endorsements wound up making little difference for Clinton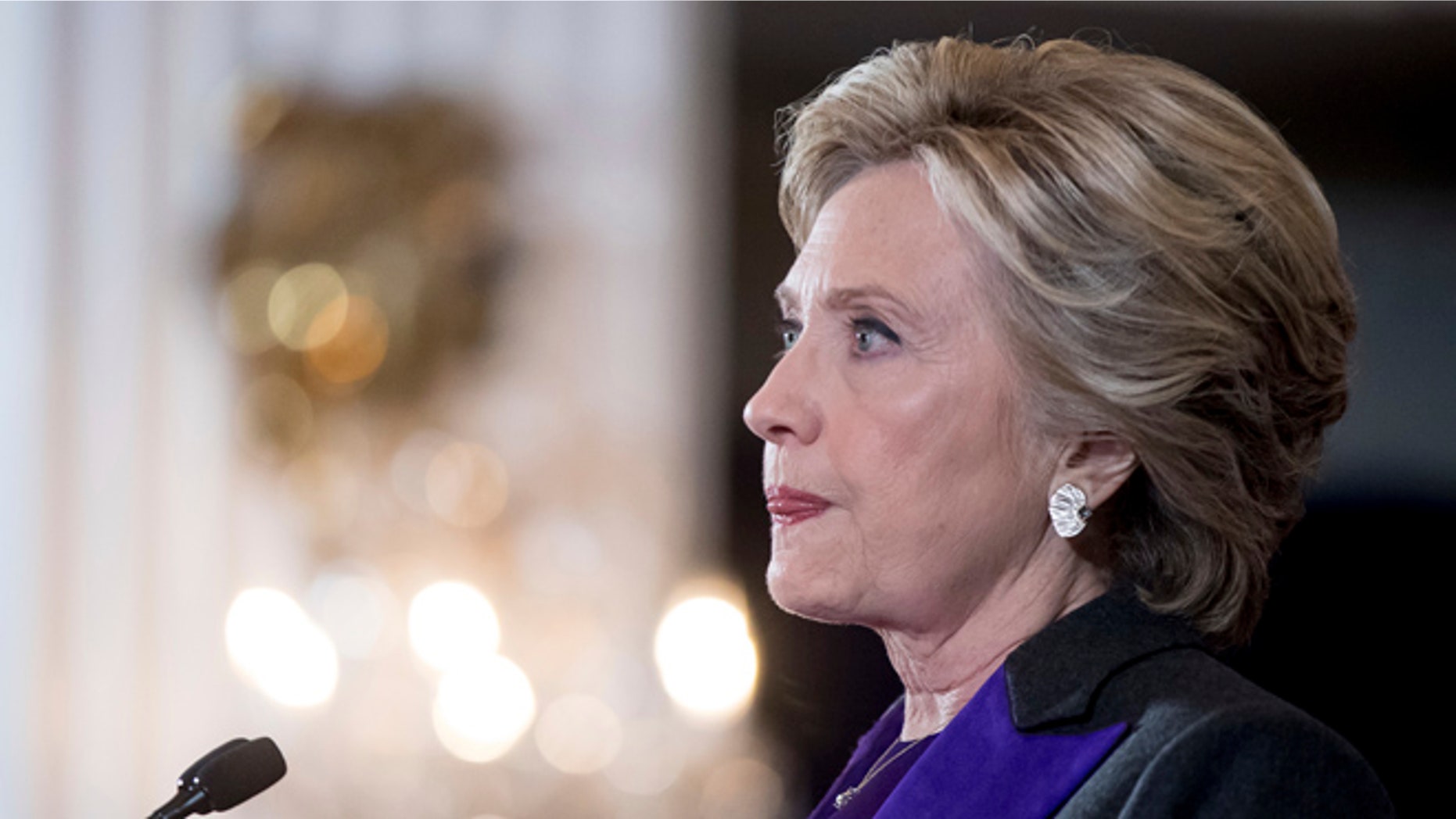 Throughout the presidential campaign, Democrat Hillary Clinton racked up dozens of endorsements from some of Hollywood's Latino heavy-hitters.
The likes of Eva Longoria, America Ferrera and Jennifer Lopez took center stage at political rallies and concerts across the country, touting Clinton's resumé of public service and hoping to ignite the much coveted Hispanic vote.
But in the end, it made little difference for the former secretary of state.
On Tuesday, early voting and exit polls showed an increase in Latino voters casting ballots in key states, but, as the night wore on, those numbers fell short of expectations. Partly as a result, real estate mogul Donald Trump will be the next resident of the White House.
"It is a crushing disappointment for Latinos," Frank Argote-Freyre, a professor at Kean University in New Jersey, told Fox News Latino. "The analysis seems clear that the large Latino vote was offset by larger than expected votes among white voters for Trump."
Exit polls conducted by Fox News Channel found that, 11 percent of the electorate who voted on Tuesday nationwide was Latino. The turnout was up by 1 percent over the 2012 presidential election, and some experts pointed to that in a glass-half-full way.
"We are talking about 10 to 11 percent [were Latino voters] – that's a huge plus for us," Alex Nogales, president of the National Hispanic Media Coalition, told FNL. "It was good enough."
He said the final demographic numbers will help highlight where more work needs to happen to get more voters to the polls during the next election.
"We need to do more of the same. We have to register more Latinos and make sure that we have the resources for the organizations doing the work on the ground," Nogales said. "I listened to [celebrities talk] about Latinos getting their voice. We are 17 percent of the population."
After the results were announced, Longoria and other celebrities took to social media to share their reactions and their hopes for the future.
"As I wake up today with a broken heart, I feel the need to be positive. To prepare myself for the things I cannot change," Longoria wrote in a lengthy Instagram post.
She went on, "As I read and understand everyone's pain, it makes me want to pray for everyone else's broken heart who believed in Hillary and her vision. Today we must move forward and spread love and positivity. This new president has a lot of work ahead of himself to heal the divide, I wish him well."
She added, "For the sake of our beautiful country. Not the blue states. Not the red states, but for the United States of America."
In Spanish, actress Zoe Saldaña wrote to her more than 719,000 followers on Twitter, "America, we are better than this. We will continue to push forward, and we will win as country! A president doesn't define its people!"
"Hamilton" creator Lin-Manuel Miranda, who held several fundraisers for Clinton, live tweeted as results were announced and wrote: "This year, I'm trying to wrap my head around both outcomes. Scared as y'all. But we'll get through it. Grateful for friends. For you."
In her concession speech on Wednesday, Clinton told supporters that they owed Trump an "open mind and a chance to lead," but acknowledged that the country is "more deeply divided than we thought."
Summoning her most magnanimous tone after a bitter race, she said of the man whose victory she once declared would be a danger to America and the world, "I hope that he will be a successful president for all Americans."
The Associated Press contributed to this report.