'Late Show With David Letterman' cue card writer fired after assault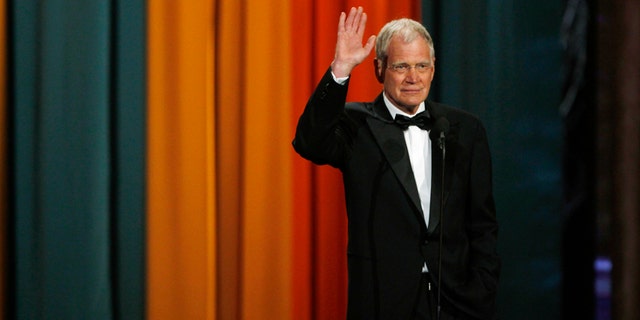 A longtime "Late Show with David Letterman" cue card writer has been fired after physically assaulting a staff writer and insulting Letterman, according to the New York Post.
Tony Mendez, 69, who regular viewers may recognize from the occasional shot on the show, had an argument with Letterman and staff writer and 15-time Emmy nominee Bill Scheft on Oct. 8 over changes to cue cards.
As they were discussing the changes in Letterman's dressing room, Scheft reportedly interrupted Mendez, who yelled, "I know what I'm doing! Get off my back."
Letterman then accused Mendez of having a sour disposition, which Mendez did not take well to.
"You're the one who has the sour disposition, motherf—er," he responded.
Mendez, who had worked on the show for 21 years, went home overnight following the argument. When he came back the next day, however, he grabbed Scheft by his shirt and pushed him against a wall.
"I know I shouldn't have put my hands on him," Mendez told The Post. "But this has been coming for a long time."
Mendez was kicked out of the theater and notified on Monday that he had been officially terminated.
A rep for Worldwide Pants, which produces the show, said the company "cannot comment on a confidential personnel matter."
Mendez, who also worked for "Saturday Night Live" and "The Hollywood Palace," said despite the firing, he harbors no ill will toward Letterman.
"Dave has never let me down," he said. "He is the best, the most generous boss I have ever had. Dave would never do anything to harm me."
Letterman will give the reins of "The Late Show" to Stephen Colbert when he takes the show over next year.